Amazon isn't just an organisation with its fingers in a lot of pies, it's grown tentacles and arms with extra hands and fingers just so it can dip into every bit of pastry in the world. That's unchanged in 2016, where alongside its continued drone delivery elements, it's now looking to get into virtual reality, with a job site posting on the look out for someone to leads its VR team.
Appearing on the Amazon Glassdoor page, the job posting is for a "Senior software develompment [sic] manager, virtual reality, Amazon video." Potential applicants must have a degree in computer science, have 15 years of relevant engineering experiences, seven years of technical experience and a further rive years of relevant experience as a software development manager.
And that's just the "basic qualifications," there are far more preferential qualifications and experiences on top of that, so whoever does get hired will be top of their field. That's important too, as they'll be heading up the team that takes Amazon's Video service and adds a vr element to it.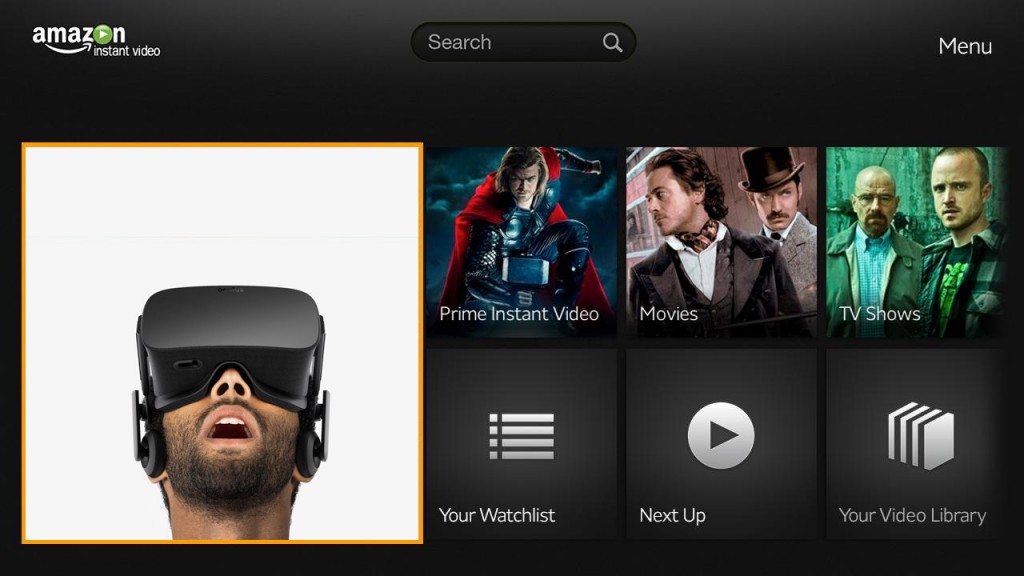 The future?
It's not clear at this time, whether Amazon plans to build entire vr ecosystems and create new 360 degree content, or whether it just needs the technical functionality to distribute it, but Amazon has shown a lot of growth on its Prime service by creating award winning shows. It wouldn't be hugely surprising if it announced its own VR projects in the near future.
This seems even more likely considering the fact that Netflix recently announced its intention to do the same.
There's even some potential for Amazon to dabble in hardware too. It's recently filed several patents for AR designs (as per UploadVR) and even has a new game engine known as Lumberyard, that supports VR. All of that combined could lead to its own reality bending content ecosystem.
Discuss on our Facebook page, HERE.
KitGuru Says: Whether Amazon gets involved or not, it's safe to say that the VR and AR landscape is going to have some more players by the end of the year. It's too big of a potential growth industry for someone to not give it a shot.