It's looking more and more that Apple is looking to enter the VR market with content, if not eventually hardware too, as it's been confirmed that it has purchased Faceshift, a company that's motion capture tech is being used in the new Star Wars film. That capture technology is unique, in that it doesn't require marker points on the actors like traditional techniques and can even work in real-time.
Faceshift is a company that some sources believed Apple had actually purchased earlier this year, but there wasn't much evidence to back it up. Following a little prodding and research however, Apple was coaxed into admitted that indeed, it does buy up "smaller technology companies," but that it didn't comment on what it would do with them. In this case though, we can take a good guess.
Faceshift's ability to easily capture actor facial expressions and body motion, should allow for more realistic CG creations than ever before, though whether Apple intends to use such a technology to create gaming experiences or movies remains to be seen. The overall opinion from the likes of TechCrunch though, is that it will be used for VR.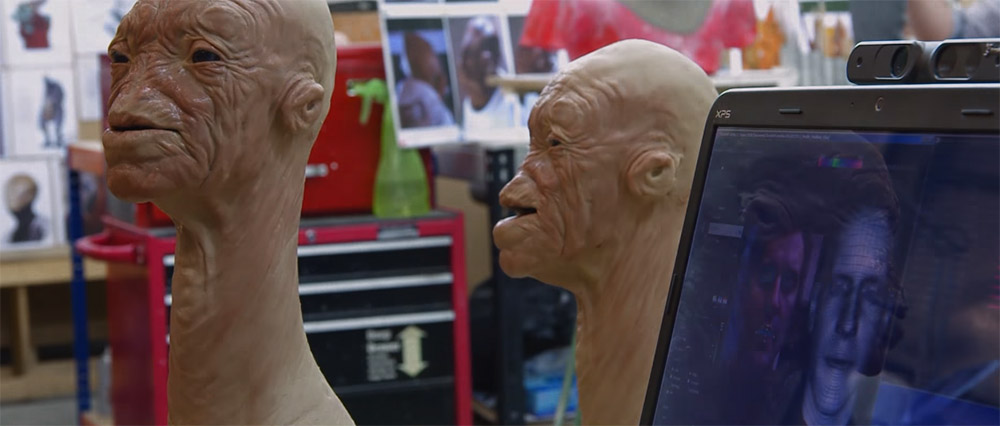 Faceshift tech seen in the recent Star Wars: The Force Awakens behind-the-scenes video
However there are other potential applications too. Since the software works with standard cameras and without specialist equipment, you could have player avatars that are animated in real-time based on the facial expressions of the user. That could be very useful for social VR situations and it's already been shown in the behind the scenes video for the new Star Wars, helping animate physical models based on real facial expressions.
Clearly though whatever Apple has planned for the company's immediate future, it doesn't want others knowing much about it. The Faceshift website is at the time of writing stripped of a basic demonstration of its markerless motion capture technology. You can see an archived version of it here though.
Discuss on our Facebook page, HERE.
KitGuru Says: The fact that the motion tech even captures little movements like blinks and nostril flaring is really impressive. I imagine actors would love to stop having to cover their faces in dots too.