Beyond the physical challenges of hurling tonnes of plastic, metal and fuel at Mars, getting there with humans aboard has a whole host of problems related to the psychological problems of such a journey. To keep astronauts from going nuts in deep space like every movie tells us they will, future long term missions may have virtual messages from real people to keep the astronauts company.
To make this a (virtual) reality for astronauts, NASA is looking to partner with 8i, a firm which has previously produced 360 degree scenes for VR and is currently developing volumetric video capture for lifelike interactions and meetings with people in virtual reality. The idea would be to use this sort of technology to record footage of people, which astronauts could then play back and view in virtual or augmented reality for a form of escapism.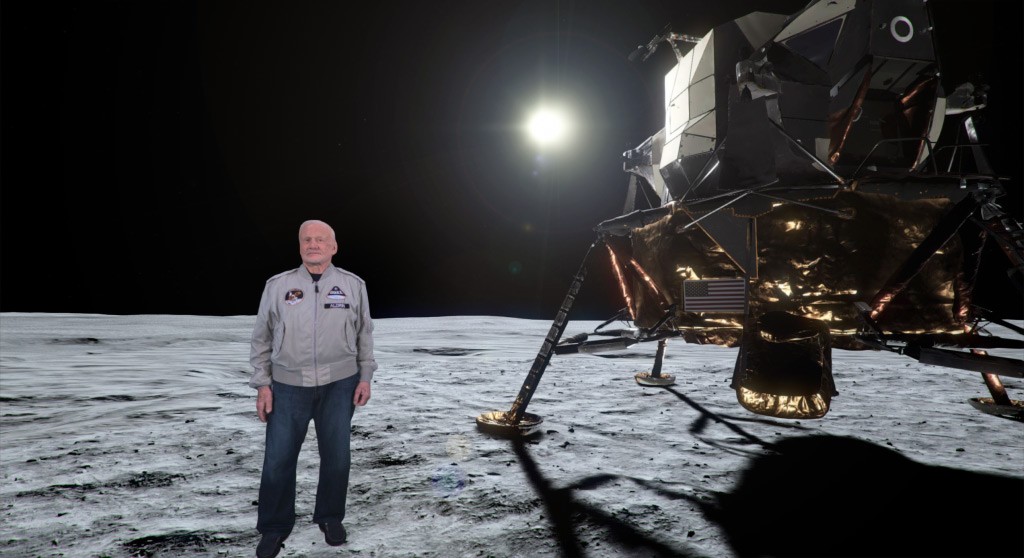 Source: 8i
To test the waters for this idea, 8i worked together with Time Inc to create short, holographic messages from astronaut Buzz Aldrin and comedian Reggie Watts. These messages will be sent to participants of a Mars journey simulation set to take place in the future, to see what effect it may have on the psyche of those viewing them.
Aldrin made a statement that he was honoured to take part in the initiative and hoped that his words and virtual presences could help inspire and bolster the resolve of astronauts as they made their year long round trip to and from Mars. He also expressed interest in showing people back home what Mars was really like through the power of virtual reality.
[yframe url='http://www.youtube.com/watch?v=LPkvSQ44baM']
Other messages are planned for recording over the next few months, with announcements made on who will be making them sometime next year.
Discuss on our Facebook page, HERE.
KitGuru Says: Virtual and augmented reality are awesome for those of us who are able bodied, but the people who could benefit the most are those in isolation and those with restricted movement. Being able to travel somewhere impossible and to perform normal functions despite your location or inability, could be a god send.