Rumours were abound earlier this week when Wikileaks founder and Ecuadorian embassy resident for the past four years, Julian Assange, found his internet connection severed. We were told it was by a state party and it turns out that party was Ecuador itself, which now admits that it was responsible for the block and cited Assange's data dumps on Hilary Clinton as reason enough for it.
"The Government of Ecuador respects the principle of non-intervention in the internal affairs of other states. It does not interfere in external electoral processes, nor does it favour any particular candidate," the government said in a statement (via Ars). "Accordingly, Ecuador has exercised its sovereign right to temporarily restrict access to some of its private communications network within its Embassy in the United Kingdom. This temporary restriction does not prevent the WikiLeaks organisation from carrying out its journalistic activities."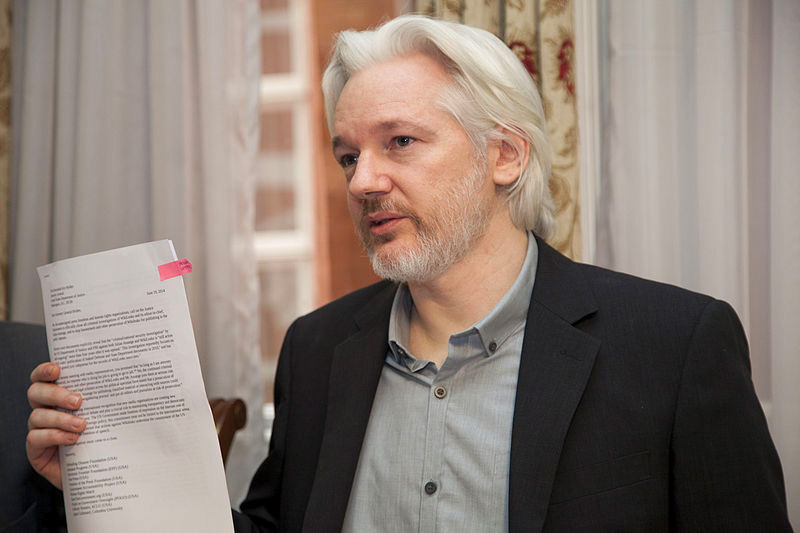 Source: Cancillería del Ecuador/Flickr
Initially there was some concern that Assange's inability to get online might trigger his rumoured dead-man switch, which would release decryption keys for 90GB of previously released, but obfuscated, Wikileaks data. However while some keys were released in the wake of the news, no big reveal has come to pass – despite continued claims that Wikileaks will drop a bombshell about Clinton during October.
Wikileaks now believes that Ecuador's online block of Assange's access was instigated by the U.S. government, claiming that U.S. secretary of state, John Kerry, made the request to Ecuador personally. It also claims particular relation to the ongoing peace talks with Columbia.
BREAKING: Multiple US sources tell us John Kerry asked Ecuador to stop Assange from publishing Clinton docs during FARC peace negotiations.

— WikiLeaks (@wikileaks) October 18, 2016
Somewhat surprisingly though, although Ecuador has halted Assange's ability to get online – at least temporarily – it isn't revoking his asylum and will allow the Swedish national to remain in its London embassy.
Despite this fall out though, Wikileaks has continued to release data on Hilary Clinton and her inner circle. Nothing much has come of it so far though, with Clinton's campaign continuing apace into the general election in November.
Wikileaks has been criticised during its recent reveals of focusing its attention on Clinton, while fellow presidential candidate, Donald Trump, has got off rather lightly when it comes to Wikileaks. Just about everyone else is attacking him, but Wikileaks at least hasn't given him much of a beating.
Discuss on our Facebook page, HERE.
KitGuru Says: While Wikileaks does seem rather biased in its focus on Clinton, it could just be because Clinton's campaign and fundraising efforts are more clandestine. Opposition to Trump seems much more overt and simplistic in comparison.