It might be exorbitantly expensive, still look rather chunky and requires plenty of work on its image quality and field of view, but Microsoft's Hololens has the potential to do some very cool things. In the latest trailer for the in-development tech, the software giant shows us just how such a piece of technology could change the way we watch sports.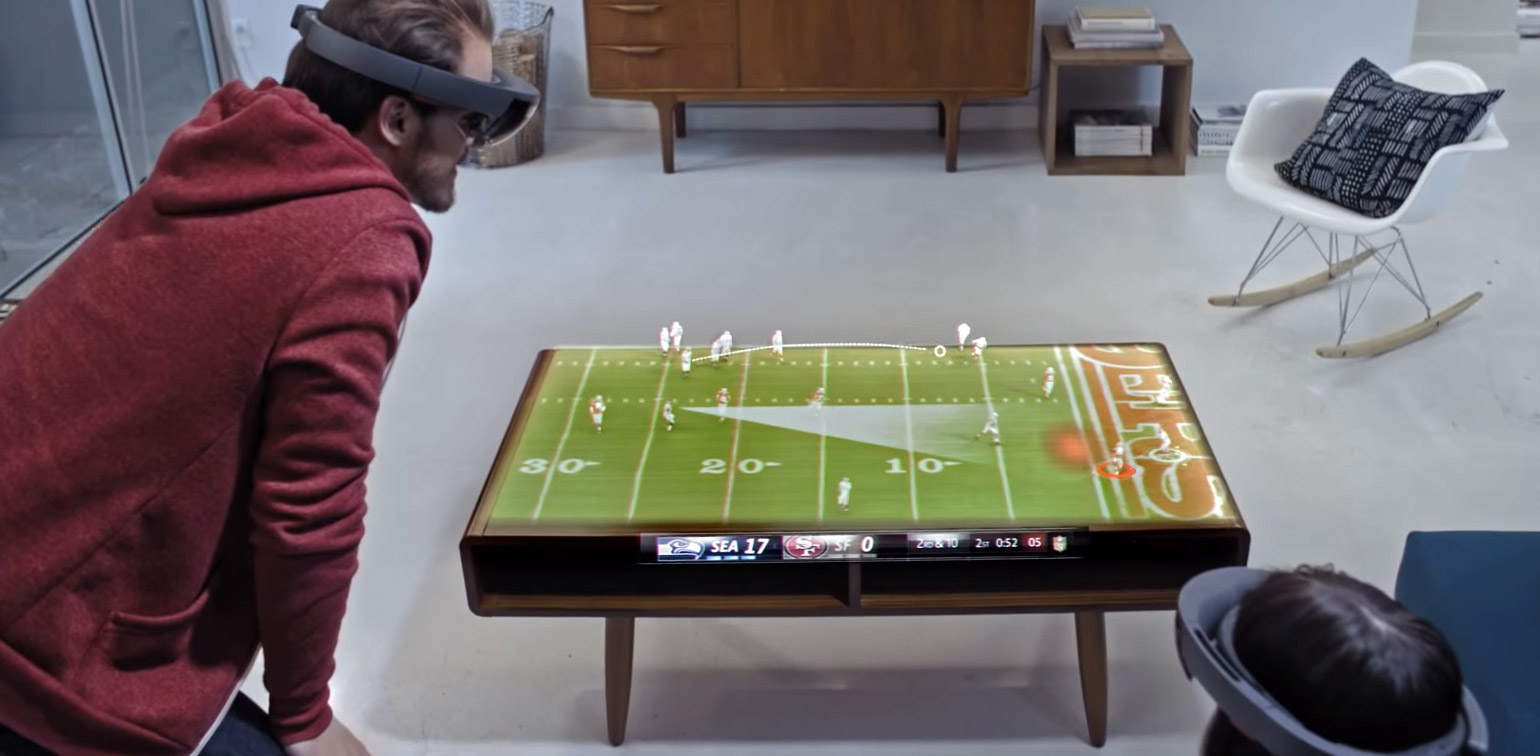 Of course this video is conceptual, much like the original demonstration of the technology and not shot through a headset so we don't know what this actually looks like now, but the potential certainly is there. The idea of being able to pull up full visuals of the stadium, alternate view points, stats and figures in that freefloating way is very exciting.
And having a player bust through a wall when they score would be great.
[yframe url='http://www.youtube.com/watch?v=HvYj3_VmW6I']
For me though, I'm thinking of how exciting a technology like this could be for MMA. Imagine having a live-stream of a 3D cage right in front of you. You could change the scale so it fit in your room and watch some of the world's most dangerous men and women battle it out like your own personal micro-gladiators.
It would be great for Esports too, letting us look down on gameplay like gods, or stride around and through it, commentators and shoutcasters seemingly sat in the room with us, pointing out developments live and in-detail.
Discuss on our Facebook page, HERE.
KitGuru Says: There's a lot of really exciting things that are going to happen with AR and VR in the next couple of years. I just wish I could afford all of it. My house is going to full of headsets.