We're big fans of LAN parties here at KitGuru, that's why you'll find us at most of the Insomnia events, playing Age of Empires II, Don't Starve Together or The Ship into the early hours of the morning. VR however offers the potential for much more regular get together and the developers of BigScreen are hosting one this Friday.
This Friday, 4th November, the developers are releasing version 0.12.0 of the BigScreen app into the world, which adds some neat new features for Vive motion controllers we're told. However whether you're sporting a Vive or an Oculus Rift you can come along, since the theme of the evening will be Rocket League. Four man rooms will be set up for competitive and cooperative play – it's all about playing some games while being in (virtually) the same room as one another.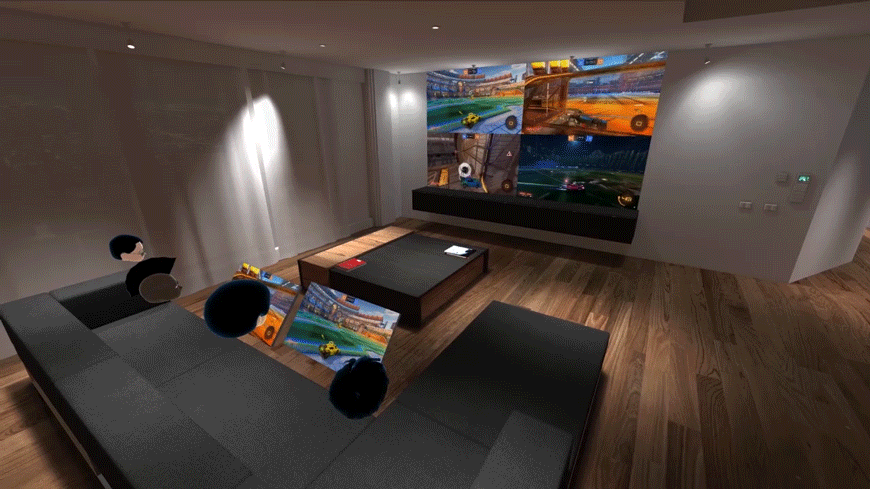 There's no timetable for the event, so if you want to attend you can just don your headset at any time and boot up BigScreen. However the busiest time for the VR app is usually between seven and 11 PM Pacific Time in the U.S.. That doesn't mean international gamers won't be attending though, so if you fancy playing some Rocket League (or anything else in actuality) with some new friends in VR this Friday, just login whenever you get the chance.
Discuss on our Facebook page, HERE.
KitGuru Says: I can't promise you what time I'll be arriving or what state of intoxication I'll be in, but I am a pretty dab hand with a rocket car. You'd probably be impressed with how well I'm able to score, despite not forming coherent sentences.