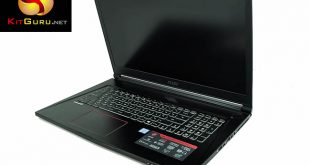 MSI have been producing a fine line of gaming-oriented laptops for the last couple of years and today we look at their latest super slimline 17 inch model which features a Core i7 processor, Nvidia GTX 1060 graphics, and a 4k IPS panel along with Steelseries keyboard and Killer networking. At £1999.99 inc. VAT, the MSI GS73 6RF 'Stealth Pro' targets the wealthy enthusiast user who places a heavy demand on portability.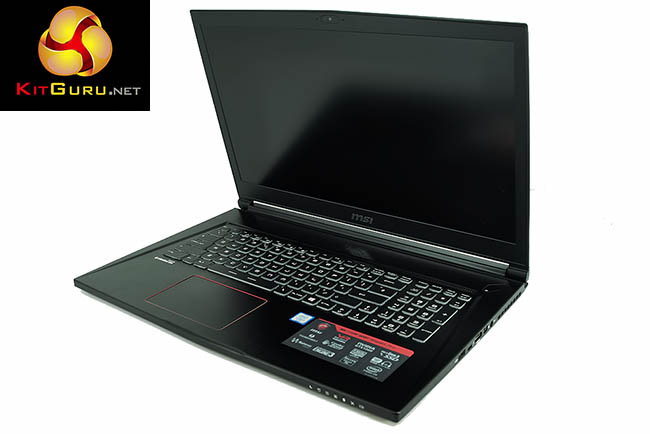 We have reviewed many of the high-end ultra powerful desktop replacement laptops in recent months, including the latest MSI Titan 18.4 inch monster featuring dual GTX1080 GPUs in SLi (Review HERE). The 'Stealth Pro' caters to the other side of the enthusiast market – the audience who believe that a laptop should in fact be completely portable and even used 'on the lap' when the desire or situation demands.
The MSI GS73 6RF 'Stealth Pro' has different panel options available – a 120Hz 1080p and a slightly more expensive IPS 4k 60Hz option which we are looking at today.
Both of these options actually make sense. Hard core gamers will likely prefer the 120Hz 1080p option while other users will appreciate the fantastic clarity and sublime colour rendition from the 4K IPS panel.
Nvidia GTX1060 – Mobile and Desktop
Platform

Desktop

Mobile

Codename

GP106

GP106

Architecture
Pascal
Pascal
Process
16nm
16nm
Transistors (bn)
4.4
4.4
Core Clock (MHz)
1,506
1,404
Boost Clock (MHz)
1,708
1,670
Peak GFLOPS
4,372
4,275
SM units
10
10
Texture Units
80
80
Shaders
1,280
1,280
ROPs
48
48
Memory Size
6GB
6GB
Memory Bus
192 bit
192 bit
Memory Type
GDDR5
GDDR5
Memory clock
8Gbps
8Gbps
Memory bandwidth
192
192
The 'mobile' GTX 1060 GPU compares very favourably with the 'full-on' desktop card. While the core clock and boost clock is a tad lower on the mobile part, it maintains the 80 texture units, 10 SM units, 1,280 shaders and 48 ROPS of the desktop card. Both cards are equipped with 6GB of GDDR5 memory – which is plenty for 1080p gaming.
Be sure to check out our sponsors store EKWB here