Grand Theft Auto V is played from either a third-person or first-person view and its world is navigated on foot or by vehicle. Players control the three lead protagonists throughout the single-player mode, switching between them both during and outside of missions. The story is centred on the heist sequences, and many of the missions involve shooting and driving gameplay. Players who commit crimes may incite a response from law enforcement agencies, measured by a "wanted" system that governs the aggression of their response. (Wikipedia).
We test at 1080p / 1440p with all the image quality settings maxed. Anti Aliasing is disabled however. At Ultra HD 4k, we reduce settings from Ultra to Very High/High, Soft Shadows are set at 'Softer' not 'softest'.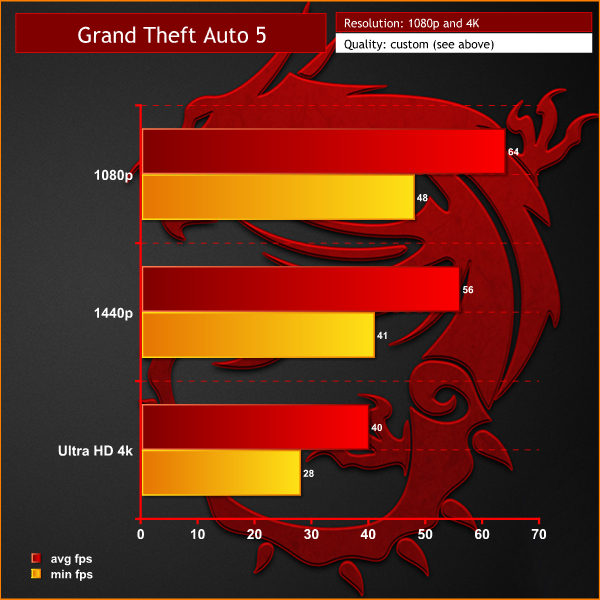 At 1080p, the hardware delivers a solid gaming experience, averaging over 60 frames per second. At 1440p the game still runs well, although there are a few dips close to 40 fps. At Ultra HD 4K we had to reduce a lot of the image quality settings to get the game playable, and even then the frame rate would often drop to just below 30 fps from time to time.