The tests were performed in a controlled air conditioned room with temperatures maintained at a constant 23°C – a comfortable environment for the majority of people reading this. Idle temperatures were measured after sitting at the desktop for 30 minutes.
Load measurements were acquired by playing Tomb Raider for 30 minutes and measuring the peak temperature. All fan settings were left on automatic.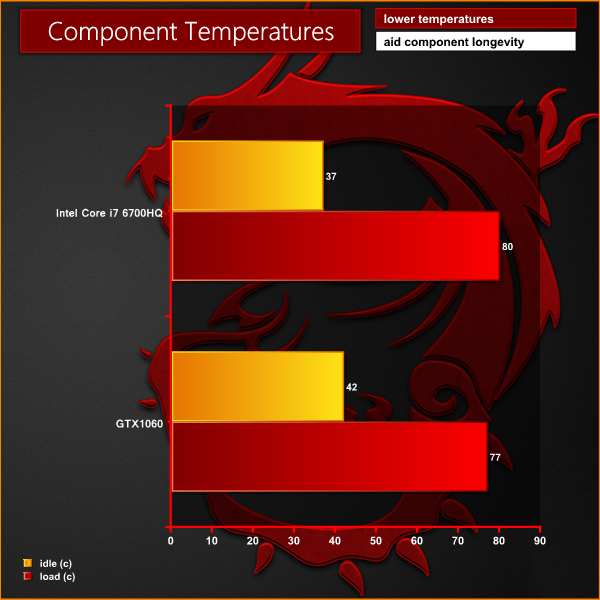 The cooling system is up to the task and the underside of the laptop never gets roasting either. Just warm.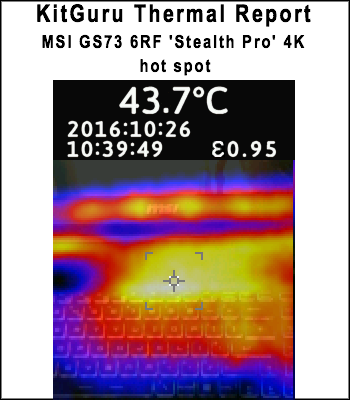 Above the keyboard we measure a hotspot around 44°C. Most of the heat is actually above the keyboard area, although the top row of keys definitely get warmer than the other keys underneath.
Most of the hot air is pumped out the sides of the chassis, with the right vent generally producing a warmer flow of air, than the left side. Still, this is no monster heat producing laptop and while it can get quite warm while running on your lap, it is perfectly usable on the move.