Samsung has announced an expansion of its foundry production process offerings with a fourth generation 14nm process known as 14LPU. It's joined by a new 10nm process, 10LPU, too, offering better performance, area reductions and cost savings to potential customers.
Although Samsung's commercial mobile business has blown up in its face as of late, it still has its fingers in a lot of other pies. One of those is making silicon for other manufacturers and in that space it's at the forefront of international developments. It taped out its first 14nm die back in 2012 and has been refining the process ever since.
The new 14LPU design offers higher performance at the same power and design rules as Samsung's third generation process, known as 14LPC. The new process is designed for usage in scenarios where top performance is required, over lengthy time periods for intensive applications.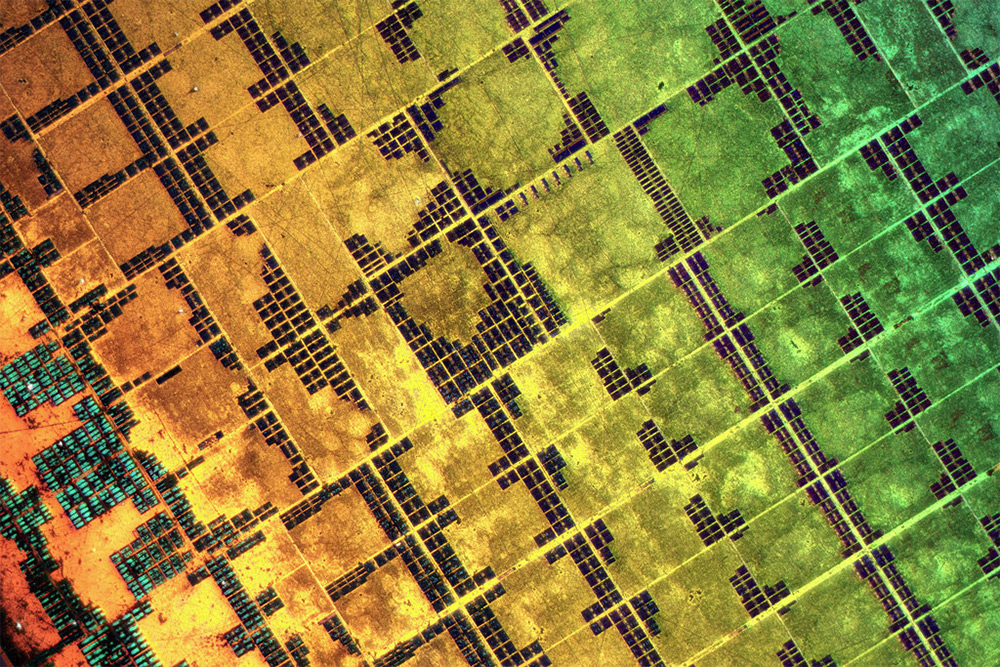 An example of (AMD, not Samsung) 14nm wafer. Source: Friztgens Fritz/Flickr
In comparison, the new 10nm process is better in other ways than its predecessor. Although performance should be comparable, 10LPU is an area reduction, making the more compact and more cost effective. This should make it a versatile chip – especially since it retains the performance of its forebear, the 10LPP process.
Both of these new processes were announced at the Samsung Foundry Forum to foundry customers and partners. They were also given the chance to look at Samsung's still in-development 7nm EUV wafer, which will one day become a common place base for consumer hardware.
Process design kits for new 14LPU and 10LPU processes will be available by the second quarter 2017.
Discuss on our Facebook page, HERE.
KitGuru Says: Samsung's real success comes from its presence in both the consumer and industrial space. It's an important player in so many games, that it can always fall back on one or the other if times are tough elsewhere.