As much as Pokémon Go is still a game enjoyed by many millions of people around the world, it's far from the peak of its popularity. To try and encourage some of the absent players back, Niantic is easing up on the grind a little, with the introduction of daily quests and player rewards for playing on consecutive days.
Although no real alternative to the original tracking feature has been added to the game since its original release, Niantic has updated the game a few times with useful additions. The buddy system speeds up earning candy for specific Pokémon and a few bugs have been cleared up. The recent Halloween Event made it easier to find certain Pokémon too, as well as doubling up on general candy earning.
Daily quests will offer similarly boosted rewards, but only if you play regularly. Catching your first Pokémon of the day will reward you with 500 XP and an additional 600 Stardust. That will happen ever day you hit that milestone after that. If you manage to do that for seven days on the trot, Niantic will reward you with an additional 2,000 XP and 2,400 Stardust.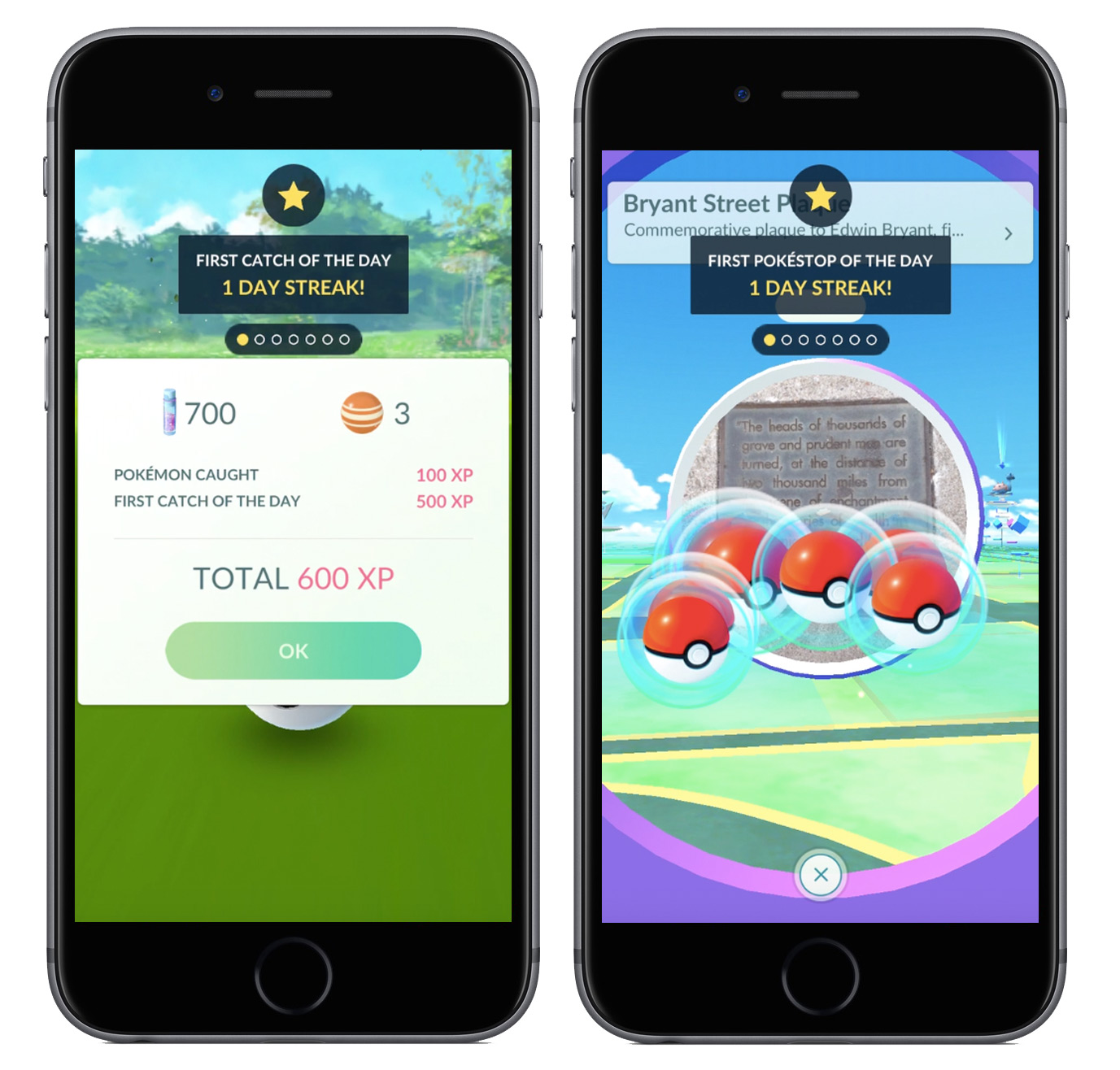 You can earn similar rewards by visiting Pokéstops. Each first visit to one of those will grant you 500 XP and some additional in-game items. If you do it for seven days, that bonus jumps to 2,000 XP and a greater number of items.
The bonuses are linked to days, so theoretically you could catch a Pokémon at 11:59 PM on a Tuesday and then another at 12:01 AM a few minutes later and receive the bonus twice – though why you're out wandering, collecting Pokémon so late is anyone's guess.
No word yet on when we can expect this update, but presumably it's not too far away.
Discuss on our Facebook page, HERE.
KitGuru Says: How many of you guys are still playing Pokémon Go? I'll have it running on my phone when I go for  walk just to make things more interesting, but it's getting a lot less usage than it did a few months back.