Earlier this year we did our best to test how some of the world's best graphics cards stand up to virtual reality. All we had at the time was Steam's simple VR benchmark, but it gave us a decent enough baseline to work with. Now though Futuremark has officially released its virtual reality benchmark, VRMark, giving us a much better idea of what's required for consumer grade VR headsets.
[yframe url='http://www.youtube.com/watch?v=Giz2PrmTZvU']
As with most of FutureMark's benchmarks, the VRMark run is quite an intensive one, though that will be dependant on your settings and which version of the benchmark you have. The base, free version runs you through what Futuremark calls the "Orange Room," which you may have seen hints of in earlier trailer releases.
It takes you through a number of scenes familiar to fans of Futuremark, as they featured in previous releases of the 3Dmark benchmark – though in a twist, this time they're in glass museum cases, as you explore the unique environment on rails.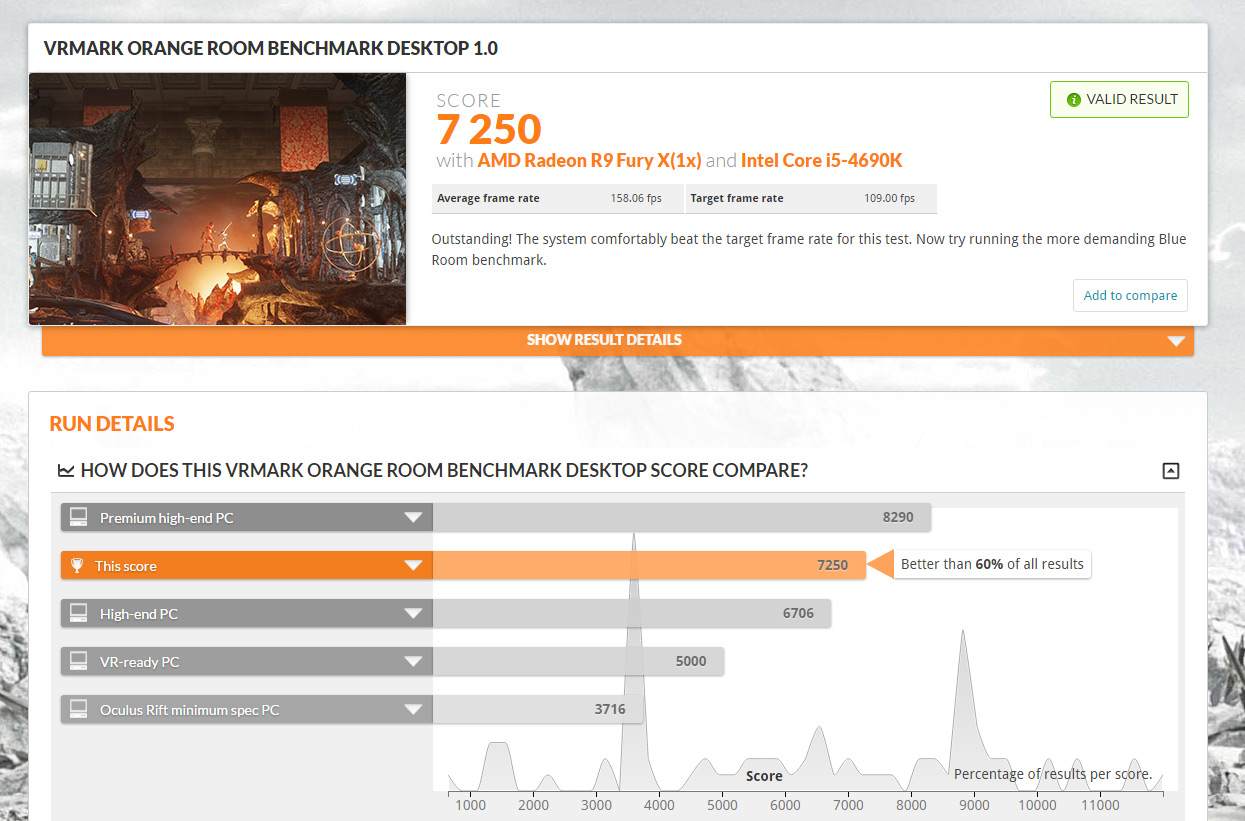 If you decide to pay £12 (20 per cent discounted price for this first week) you can buy the Advanced Edition though. That comes with a new "Blue Room," benchmark, which is a more demanding test of what your PC can do, whilst still maintaining 90 frames per second. It's designed for future hardware generations, so don't feel too bad if it's rather stressful on your current tech, but it's good that it's there for when the VR game progresses.
Feeling confident? It renders everything at 5,120 x 2,880 pixels, so good luck with that.
Discuss on our Facebook page, HERE.
KitGuru Says: You don't need a VR headset to run either of these benchmarks, so feel free to download to see how you did. My score was hardly exceptional, but pretty good. Shows my PC is more than capable of running VR.