Tabletop role playing and board gaming action is set to arrive in virtual reality in various guises over the next week weeks, taking some of the best elements of real world play and making them available online. There will be hand tracking, room-scale tracking and a variety of environments to enjoy.
One of the best bits about role playing games is enjoying the group storytelling experience in the real world with your friends and family. Unfortunately that's not always the easiest to make happen, as distance, schedules and real-life can get in the way, especially as gamers become older and begin adventurous families of their own.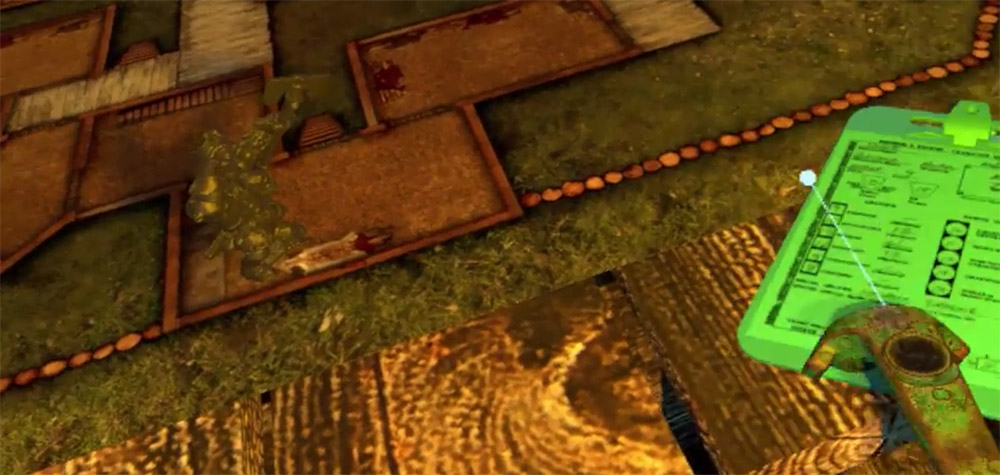 Fortunately then there's online role playing systems like Roll20 that can be used to make role playing still possible at a distance, but it's not quite the same as rolling real dice while sat across the table from your friends. That's where virtual reality role playing could come in though and it's set to make a splash in VR very soon.
Not only is the board gaming/role playing Tabletop Simulator looking to add HTC Vive support in the near future, AltSpace VR is building up its presence for tabletop roleplaying in virtual reality too and Adventurers' Table is soon set to launch into Early Access, bringing all sorts of fun tabletop features with it.
[yframe url='http://www.youtube.com/watch?v=l9wANieeSWI']
There's a variety of environments to choose, maps to load and manipulate, character models to use, character sheets and dice to roll of various sizes and shapes, offering compatibility with all sorts of gaming systems. Although the demonstration video only shows a quick idea of what it will look like, you can imagine the role playing story telling you can take part in when the dungeon master can change the environment as you make your way through the imaginary world.
Discuss on our Facebook page, HERE.
KitGuru Says: Set to arrive on Early Access in June, Adventurers' Table could be the most exciting roleplaying development out there, but it's not the only one. Now they just need to make a nice '20s era study for my Call of Cthulhu games and I'll be a very early buyer.