Although HTC has done a far better job of getting its Vive virtual reality headsets out to consumers than Oculus has done with its Rift, some have still found themselves wishing for another controller, or other additional accessories. It looks like they might get their wish soon though, as HTC support suggests they're coming in July.
Although not quite so rampant as the early days of the Wii, the frantic controller waving that many VR experiences employ means that there is always a chance you'll let one flying, or misjudge the chaperone system and crack it into a wall – we've all done it. If you break one though, getting a replacement isn't easy, as Redditor m4ster0wl found out.
However, in his chat with the HTC support representative, he was told that a replacement would be sent out shortly, but if he wanted to wait, he could order one directly from HTC at the start of next month.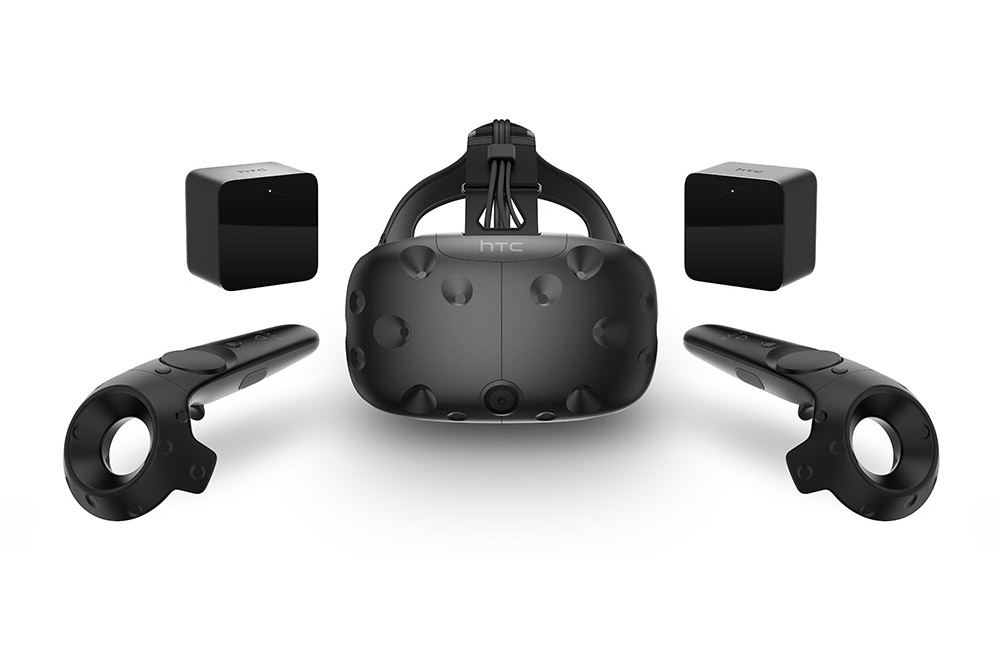 "From first of July the accessories of the HTC Vive will be available on the official website and you will be able to buy it directly on the website," he claims they said. He's not the only one either. A VRTalk user was also quoted the 1st of July launch date.
While there's no detail on what sort of accessories we can expect, I'd speculate that it will involve replacement parts like controllers, Lighthouse trackers and faceplates for the Vive headset itself. Although I'd be surprised, there is always the potential for gun-like accessories for the controllers to sit in, or standalone tracking pucks for keeping an eye on pets or children should they cross into your gaming space.
Discuss on our Facebook page, HERE.
KitGuru Says: If my dog can run in and help out gun down robots with his own little back-mounted gun, I'd be very happy.