It was going to happen at some point: someone was going to claim to be the first to make a feature length VR movie. While Jesus VR is technically a 360 degree movie, rather than a VR film, it's still set to debut at the Venice Film Festival and will be watched by people in VR headsets; that's quite significant.
Jesus VR: The Story of Christ, will be a 90 minute depiction of the life and ultimately, death of Jesus of Nazereth, not that unlike the Passion of the Christ, the Mel Gibson funded movie which performed so well with traditional cinemagoers back in the mid '00s. That comparison is apt too, since the executive producer of that movie, directed this one.
Set to make its debut at the film festival, it will be showcased in the new, specially built, VR theatre, which features 50 VR headsets, as per RoadtoVR. Purportedly however, viewers will not be able to see the whole film, but will instead be treated to a 40 minute preview of it.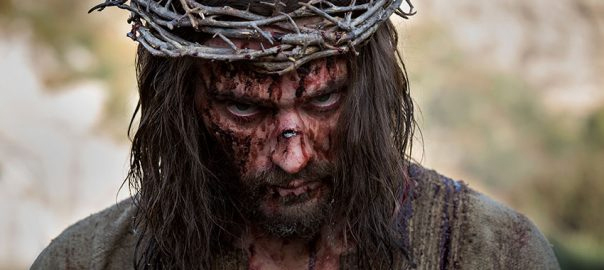 Source: AutumnVR
The creators stated that they were keen to showcase how immersive and emotive movies built with VR in mind, can be, especially at the feature length level. The festival organisers too are excited about their new VR focus in the theatre. Ultimately six projects will be shown, whittled down from around 40 proposals.
For those who want to watch the full film, you'll need a VR headset and a little patience. Jesus VR: The Story of Christ will be released in time for Christmas, for all those with Google Cardboard, Gear VR, Oculus Rift, HTC Vive and PSVR headsets.
Discuss on our Facebook page, HERE.
KitGuru Says: How do you guys feel about this sort of content being used to show off VR/360 degree film making at this early stage of VR's lifecycle? Personally I would have preferred less of a religious focus early on, as it could be quite polarising.