If you've ever wondered what it's like to perform surgery to remove cancerous tissue from a patient's bowel, today is the day to find out. All you need is a decent internet connection, a willing mind and a virtual reality headset. This is the first operation ever streamed in 360 degree video and will give medical students and curious VR fans a chance to see surgery live, in virtual reality, for the first time.
Set to take place at 1PM today, the operation will be performed by Shafi Ahmed and his team, at Barts Health NHS Trust. His reasoning for streaming the surgery, isn't because he wants to conquer a fear of performance anxiety by jumping in at the deep end, but because he wants to improve the training of surgeons by showing them a real operation from the OR.
Having them travel to the location to view in person is far more expensive than kitting them out with a simple Google cardboard headset he said, and logistically it isn't always possible. With a VR stream, they don't need to go anywhere.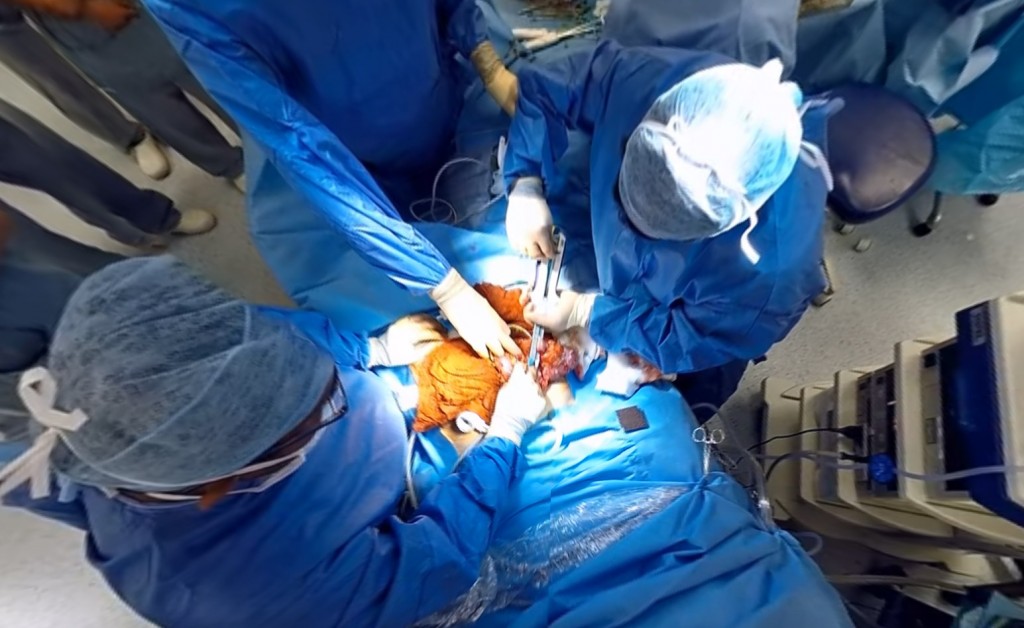 He also stressed that providing 360 degree streams allowed people to see what a team effort surgery is. There are a lot of people in the room all doing important jobs, and that's highlighted by allowing viewers to look around and see what they're up to.
In essence, it's more akin to being present than any 2D video feed.
In terms of the technical aspects of the operation, it will be recorded using a pair of 360 degree cameras and will be compatible with the VR in OR application. For those watching on a desktop based VR system, or a traditional 2D monitor, there's also the option of the Medical Realities website stream.
Medical Realities released a short demonstration video of this type of recording last year, so presumably what's being shown later today will be quite similar.
[yframe url='http://www.youtube.com/watch?v=n7ALZkPoTYQ']
Discuss on our Facebook page, HERE.
KitGuru Says: I often get a little squeamish with this sort of stuff, but having someone talk you through it like it's a lecture certainly makes it easy to stomach. I'm going to take a stab at tuning in to this with the Vive later. I'll report back if I hold my lunch.