In-case you haven't been following the VR scene particularly closely, it was shaken up quite violently in 2015, when Oculus VR was purchased by Facebook. While the parent firm has been rather quiet on its plans for the VR start up, now that the first consumer hardware is shipping (slowly), it's being far more open and yesterday it detailed its new Social VR application.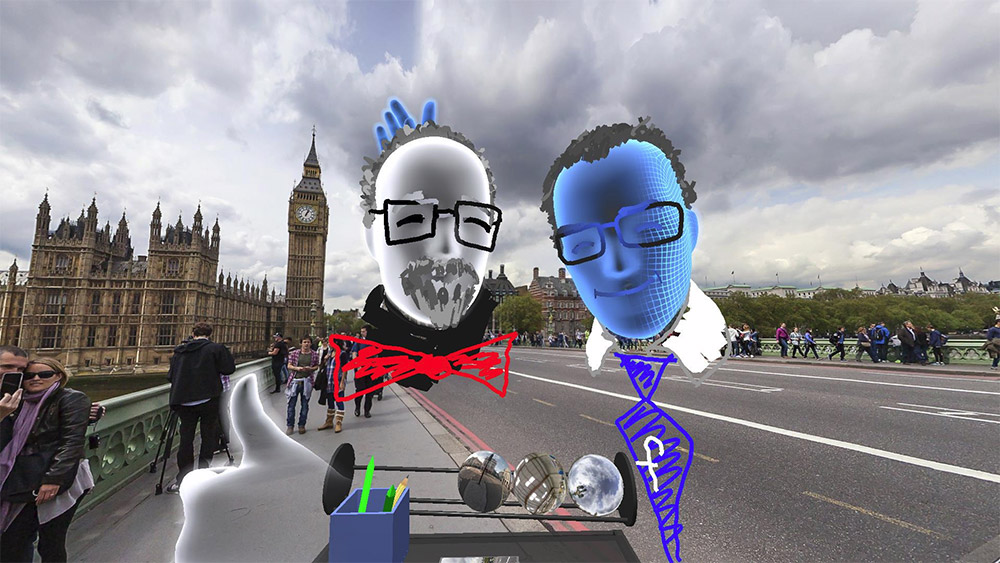 Although everyone expected Facebook to offer new social functions in virtual reality, its new social VR app is the real first look at that. In the demonstration, shown off at Facebook's F8 conference, we see two users interacting with motion controls in a virtual space, drawing on and changing the world around them, and pulling up 360 degree photos for both to view and enjoy.
Beyond giving each other various hand-drawn ties though, the players also have digital representations of their own faces and can even pull up a camera to take pictures within the 360 image. Yes, for however long it lasts, VR selfies will be a trend at some point.
[yframe url='http://www.youtube.com/watch?v=Nq_Upux0eqM']
Posting that image up to Facebook's timeline is a breeze and is physically intuitive too. You drop the photo into the Facebook chute and off it goes. In the post that accompanies that picture we saw being uploaded, Social VR product manager Michael Booth said that it was almost as good as being there.
While that may remain up for debate with those that will one day soon no-doubt delare VR a dangerous new medium for some reason or another, the demonstration here does represent a Facebook and Oculus VR experience that is not yet available to any members of the public. The VR social app itself is far from finished and the Oculus Touch controllers that the developers used to be able to interact with their hands in VR, won't be out until the 2nd half of 2016.
KitGuru Says: This is a nice proof of concept, but it's still far from ready. I wonder if it would work on the Vive now though?