Can you own a language? That might seem like a bizarre question to ask but it's one that lawyers will have to figure out the answer to, as it's become rather important in the case of Paramount Pictures vs a crowd-funded team, who want to make a Star Trek spin-off. They already made a short film and are now planning a feature, but Paramount is having none of it.
The film in question is Star Trek: Axanar, the prequel for which, Prelude to Axanar, was released as a short 20 minute film back in 2014 to much fan acclaim. While pursuing the development of the feature follow-up however, the creators ran into a big difficulty: Paramount, the company that owns the Star Trek rights, believes it owns the rights to many elements of its universe too: including the Klingon language.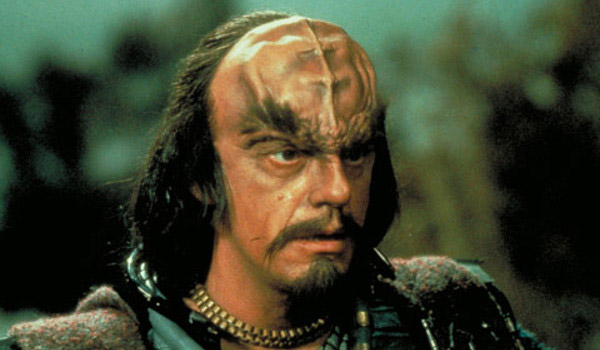 Great, Spok!
The fan-film-makers contest this however, stating that a language is more of an idea or a system than a piece of intellectual property and cannot be susceptible to such claims. Paramount in turn disagrees, stating that because there are no real Klingons to speak the language, that it is not really a language and more a property of the original Star Trek rightsholders (thanks TorrentFreak).
While that seems unlikely to hold up, considering there are many languages created for the purposes of fictional peoples that are spoken by real world humans, there are other complaints that perhaps could block Axanar more than the language complaints. Ship designs from early Star Trek shows have been used as inspiration for spacecraft in the Axanar prelude and the planned feature film.
[yframe url='http://www.youtube.com/watch?v=1W1_8IV8uhA']
It might be easier to convince a judge that a physical design is a copyrightable idea, especially considering the potential for toys and other companion products with such designs. Paramount cites examples such as the Batmobile as being a copyrightable design, something it feels also applies to the Star Trek ships.
Although the film was expected to release in early 2016, it seems likely that it will now be pushed back, if it is released at all because of Paramount's suit.
Discuss on our Facebook page, HERE.
KitGuru Says: As much as Paramount probably has a good argument here, there seems little point in shutting down the project. All it will do is encourage a greater love for Star Trek. Nobody is going to watch this and stop throwing money at Paramount for more Star Trek. It's ludicrous to stop fans enjoying your intellectual property, whether you make money from it or not.