Microsoft is continuing the international roll out of its flagship augmented reality headset, the Hololens, by introducing it in Japan. Set to go up for pre-order in the country on 2nd December, devices are set to ship out in early 2017. This move will bring the number of territories where Hololens is available to nine.
Microsoft's Hololens is part of a handful of products – including Magic's Leap headset – which offer a very different take on virtual worlds than VR headsets do. These ones overlay the world with digital details, letting you function day to day, but with virtual additions – like a VOIP overlay, instructional help or 3D modelling software.
"Our mission at Microsoft is to bring mixed reality to every person and organisation on the planet," said Alex Kipman, technical fellow at the Microsoft Windows and Devices Group. "Since January 2015 we have been hard at work to bring the vision of mixed reality to life."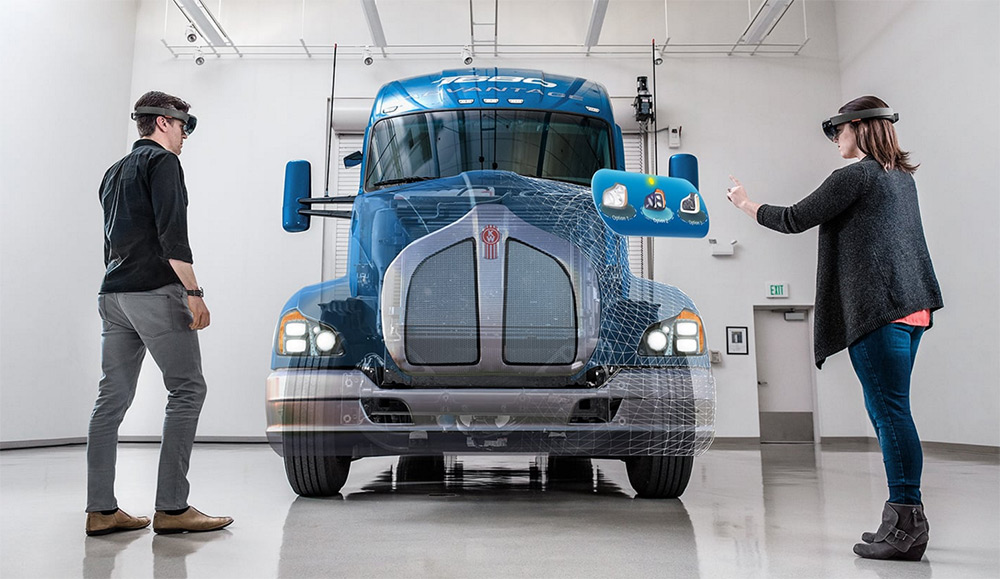 He also claimed to be excited to see what Japanese developers can do with Hololens. That's what makes augmented reality such an interesting topic right now, because much like virtual reality before it, we're still in the early stages of its life cycle. We still don't know everything that it can be used for and very regularly new discoveries prompt new and exciting advances in its versatility.
Specific examples of Hololens usage right out of the bat though, will include Japan Airlines, which plans to use Hololens for helping to train engine mechanics, as well as testing crew trainees who wish to become co-pilots.
Discuss on our Facebook page, HERE.
KitGuru Says: I've yet to try a Hololens, but hear it stills needs work on image quality and field of view. When this sort of technology is improved and the costs reduced, what kind of fun applications can you see augmented reality having?