Although experiences like AltVR, Rec Room and Big Screen have been offering 'multiplayer' experiences where you can hang out and talk with people in virtual reality for a while, Oculus VR now has its own alternative. Called Oculus Avatars, users will be able to hang out in virtual environment, play with virtual items, or even show videos on virtual screens.
This was announced at the Oculus Connect event held yesterday, where the Facebook owned VR company announced a number of new games and experiences, like Robo Recall. Avatars is a little more relaxed, with no story or enemies to fight – though users can pull out digital swords or other items to play with.
The entire experience is built around social interactions and with Oculus Touch controllers you can use them to control the experience, as well interact through gestures and hand motions, since all of them are tracked and replicated in the game – much like HTC Vive games and experiences.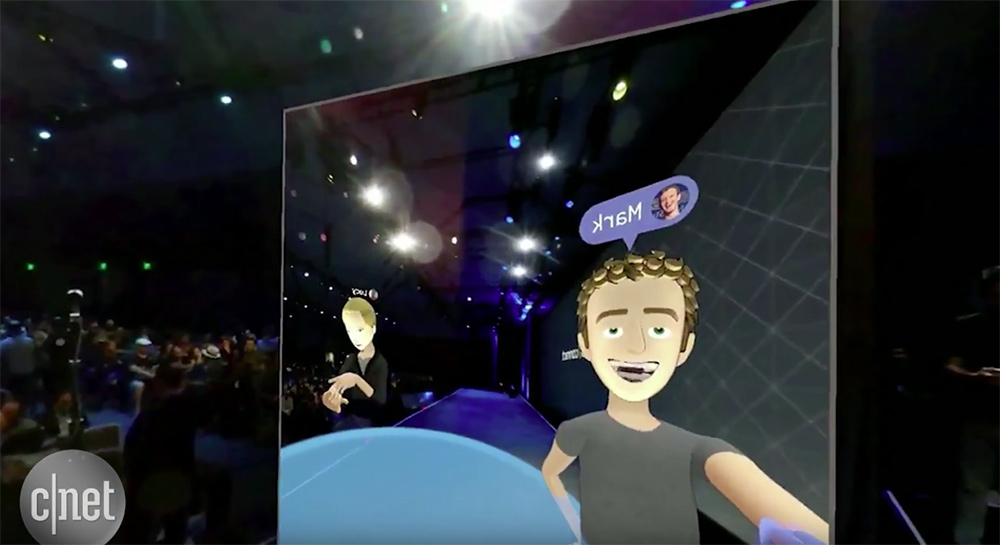 Thanks Cnet
One of the more interesting additions is tracking certain facial expressions. Eyebrows and mouths are mapped out, which means you can see avatars smile, laugh, raise their eyebrows and give eye contact with one another.
Eurogamer reports that showing videos to friends will be as easy as opening a digital screen, reshaping and stretching it to the size you want and loading the content. You can also create items yourself, simply by drawing them. No points for guessing what the most commonly drawn and physically manifested 'items' will be.
[yframe url='http://www.youtube.com/watch?v=s2U9lXEnHns']
You can also control the environment, jumping between the bottom of the see, the Facebook offices and the surface of Mars. Some of these locations are photogrammetically stitched images, while others are 360 degree video. No word yet on whether you can make your own.
Wherever you are though, you can make video calls to the real world, where someone on the other end will see your avatar in the virtual space. It's a little bizarre, but an interesting idea to make you feel part of the real world, despite being in virtual reality.
Oculus Avatars will release alongside Touch on 6th December.
Discuss on our Facebook page, HERE.
KitGuru Says: Considering the data tracking that Oculus has taken part in since its commercial release, I'm not sure how happy I am conducting potentially recordable hangouts within its space, but this is certainly a neat bit of software. I might wait for the Revive injector version.