As much as the Oscars might have the occasional host that lampoons attending actors on yet another night of back-patting and hero worship,  the goody bags must always be worth the effort. Often containing tens of thousands of pounds worth of freebies, the bags are legendary for their nauseas over-indulgence. This year though they will have some pretty cool tech in them, including a Samsung Gear VR.
You know when Hollywood executives are being given a virtual reality headset that someone at least agrees VR is going mainstream – you've gotta have the celebs using it! Although they may not be inclined to don the mobile VR headsets at the Oscars itself, you know a few of them at least will be trying it out when they get back to their hotel room.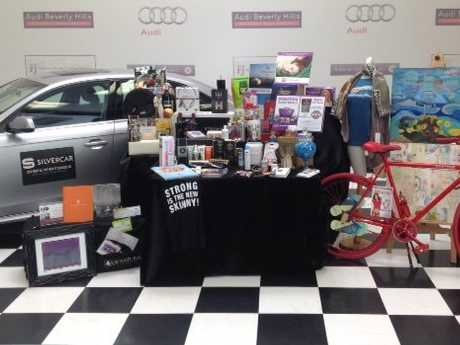 Source: Distinctive Assets
Don't sweat about them having the right phone for the job though, as with more than $160,000 worth of included products, it's no surprise that the phone is also included. That phone will come pre-loaded with experiences like the VR films Waves and Hard World for Small Things (thanks UploadVR).
Only winners and nominees will be given one of the select goody bags however, so even among the elite attending the event, there is an elite within that clique. Those lucky few will also be receiving a a first class trip to Israel, unlimited Audi car rentals for a year, skincare and other beautification products, artisan cider, candles, clothes and other 'essentials' for already very successful people.
The Gear VR is a real stand out though, as it's clearly not only seen as something exciting and different, but an emerging technology as important as all of those beauty products.
Discuss on our Facebook page, HERE.
KitGuru Says: It's perhaps no surprise that Hollywood is excited by a new visual medium, especially one that can be as crafted as VR, but it's a surprise to see it in a goody bag.