While we won't be getting an Oculus Rift pre-order option this side of Christmas, we're not far away from being able to put money down on a first-generation, commercial VR solution. That stack of cash may be a bit taller than we initially thought though. In a number of tweets over the past few hours, Oculus VR founder Palmer Luckey seems to have been easing us into the idea that the first generation of the Rift is going to be quite expensive.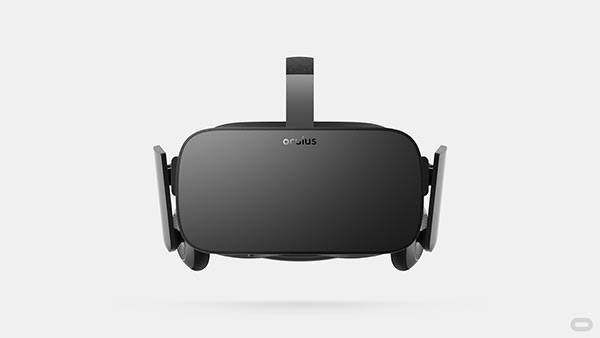 Initially the plan was to have the Rift cost around the same as the developer headsets ($350), but it became clear earlier this year that that wouldn't be the case. On top of spending extra to pre-order the Touch motion controls which will launch later on in 2016, Luckey said that with the Rift CV1 being the first real consumer VR product, it needed to provide a premium experience that everyone wanted, before everyone could have it.
That sentiment was backed up by today's tweets.
@PalmerLuckey Future advancements and high volume will make VR available to everyone eventually, but 1st gen will be mostly early adopters.

— Palmer Luckey (@PalmerLuckey) December 24, 2015
When some suggested that the Facebook backed Oculus merely sell the Rift CV1 at cost to keep the price down, Luckey responded that even then the "cost and desired priced," would not align. The problem, he said, was all of the custom hardware, something that wasn't used in the creation of the devkits.
@PalmerLuckey Multiple custom VR panels, high end optics, and an endless list of specialized hardware and manufacturing techniques add up.

— Palmer Luckey (@PalmerLuckey) December 24, 2015
However it's not necessarily the Rift itself that will be the big expense for commercial grade virtual reality, but the whole package. People will need a decent PC to run it all, with a recommendation for at least GTX 970 or R9 290, over 8GB of RAM and an Intel Core i5 4690 or better.
If you don't meet those specifications now, that's another £250+ on top of the price of the headset itself that you'll need to factor in.
KitGuru Says: How expensive do you think the first generation Oculus Rift will be? I wouldn't be surprised if with the Touch controls, bundled games and Xbox One controller, if it edged towards £500.