If there's one aspect of virtual reality that most people don't care about, it's how they look while they're doing it; we all know we look stupid with one of them on. However if you are worried and want to show your allegiance to DotA 2, you can now buy a special edition headset with an International 2017 headstrap for good measure.
The HTC Vive in the special edition is very much just a standard Vive. It's the best VR headset you can buy right now, with a resolution of 2,160 x 1,200 pixels spread across two OLED displays, a 110 degree field of view, 90Hz refresh rate, motion tracked controllers and a room-scale laser tracking system.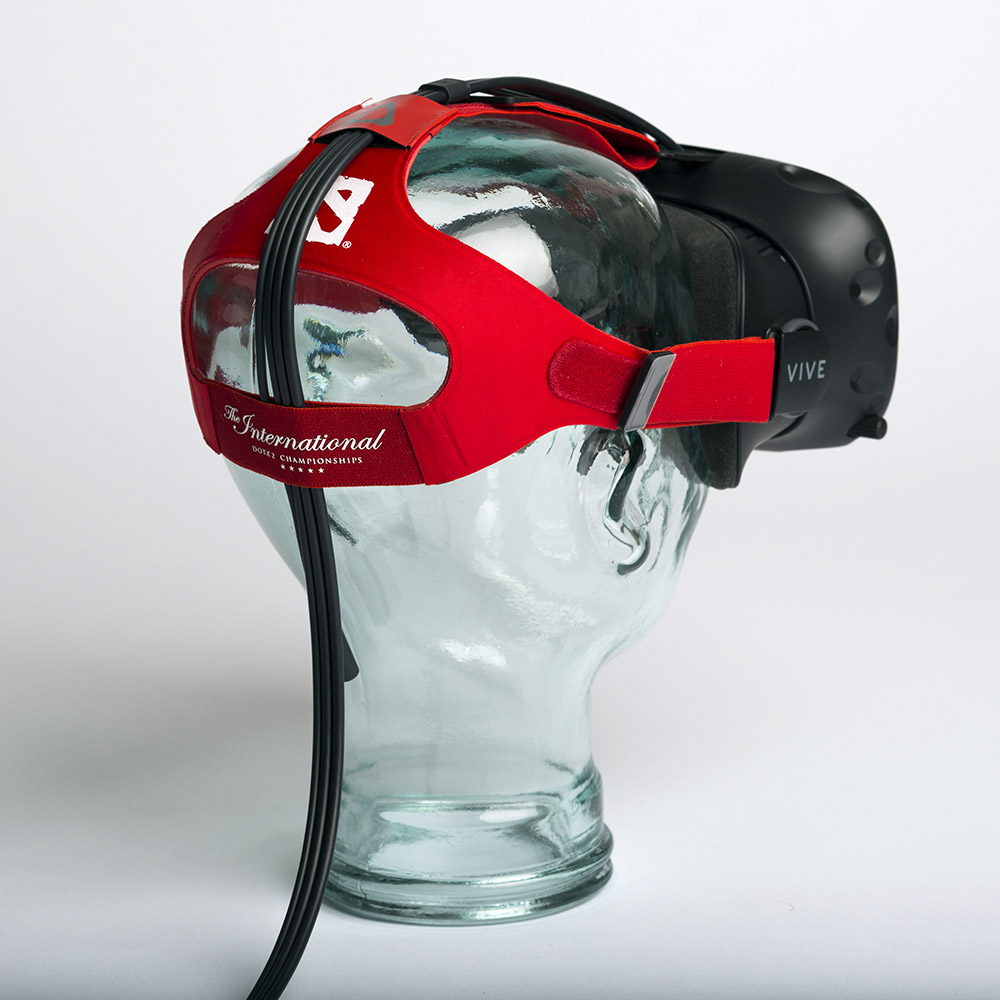 It's fantastic, but don' think you're buying anything but the standard headset with a red strap and some DotA 2 branding. That's why (fortunately) it's priced at the standard $800 (£609), so you don't need to spend any more to get yourself the unique head-strap design.
As much as this is just a vanity purchase though, you have to imagine that an aftermarket strap retailer would potentially to quite well in the burgeoning VR scene. Currently there is no commercial way to really customise what your VR headset looks like.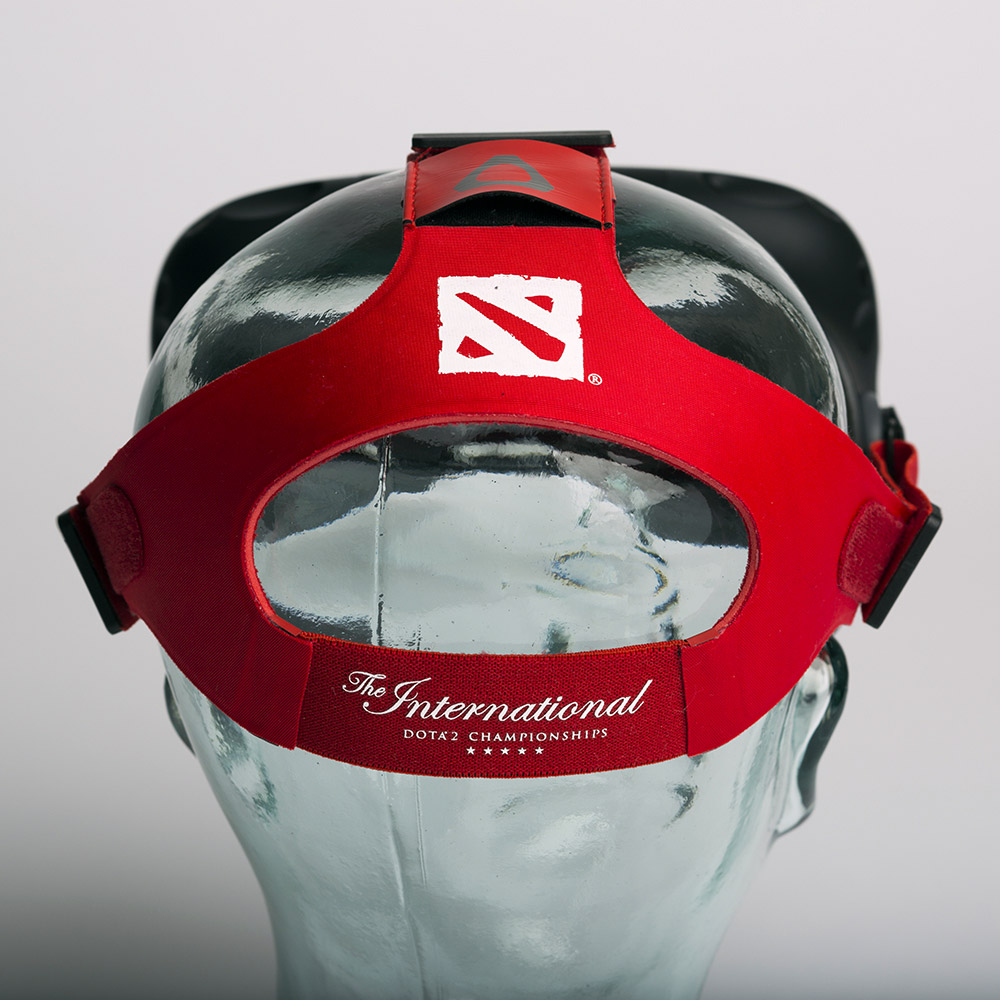 Considering straps wouldn't be too expensive (the price didn't change at all adding this one) I'd like to see some other options out there.
Discuss on our Facebook page, HERE.
KitGuru Says: Vive skins for the headset too should be possible as well – as long as they avoid blocking all of those infrared detectors.