Bringing the characters in childrens' favourite stories to life is normally the job of an imaginative and descriptive parent, but TinyMe offers a more technological alternative. Leveraging augmented reality and personalised printing, the developers of The Amazing Alphabet offer a book to kids that caters directly to them, while teaching them about words and telling a compelling story about friendship.
The Amazing Alphabet is a story about letters making friends and speaking all sorts of fantastical words along the way. As children and their parents read the book, they can use phones or tablets to see the characters literally pop off the page and wander around. They'll talk to one another or even interact with the readers, giving them a much more real look at the characters contained within the book's pages.
[yframe url='http://www.youtube.com/watch?v=t-rRDgGC0xU']
You'll need the free app to take advantage of the augmented reality characters, but then all you need do is boot it up and point your device at the page. The magic of AR will do the rest.
Each book also comes personalised to the child it's aimed at, with their name printed in the front and characters interacting with them throughout the short story.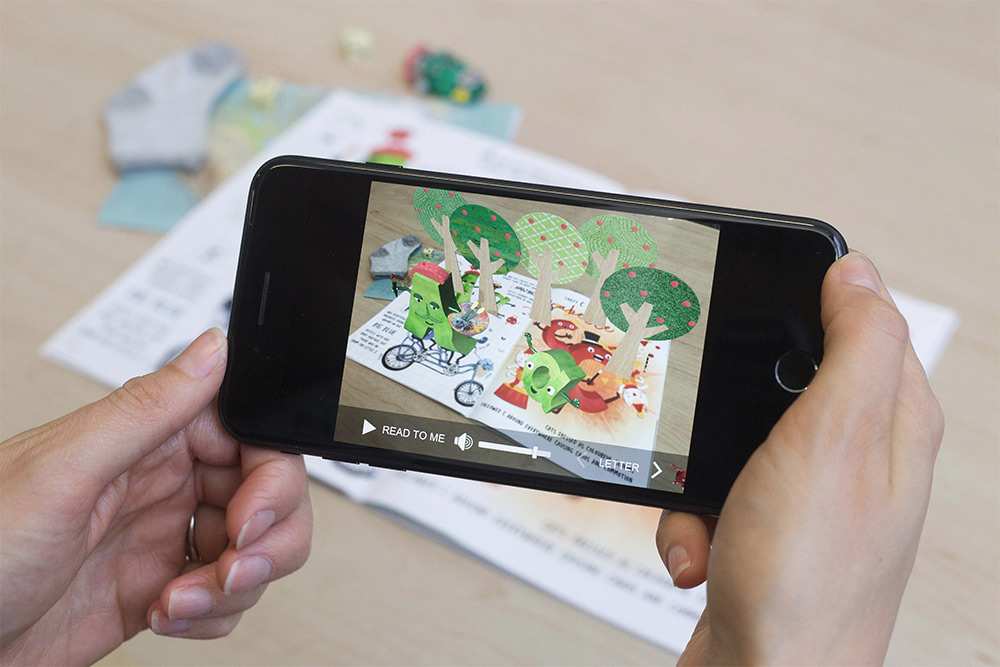 Considering most of the technology to make this customised, AR book a reality is held within the phones themselves, the book isn't even too expensive. $30 Australian works out to around £18, so it's not going to break the bank. The only downside is that it will need to ship from Australia and isn't quite ready yet. The official site still lists it as a pre-order.
We're told it will be ready in time for Christmas, but if you're planning on importing it, remember that international shipping can be very delayed at this time of year.
Discuss on our Facebook page, HERE.
KitGuru Says: This is an awesome idea. I'd love to read some AR books for adults too – giving us a look at locations or characters in action. What are some of the novels or books you've read that would be fun in AR?