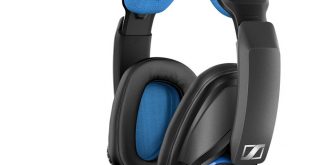 Sennheiser has sent us through a few different headsets as of late, each as impressive as the last. They are expensive though. For those who do not fancy spending several hundred pounds on a headset, but still want that Sennheiser quality, the GSP 300 might be what you are after.
This headset features a similar frame and design as the PC 373D, comfortable padding and a built in volume control, all with a much lower price tag. The paintjob is accented with blue too, making this one of the more eye-catching Sennheiser headsets we have looked at recently.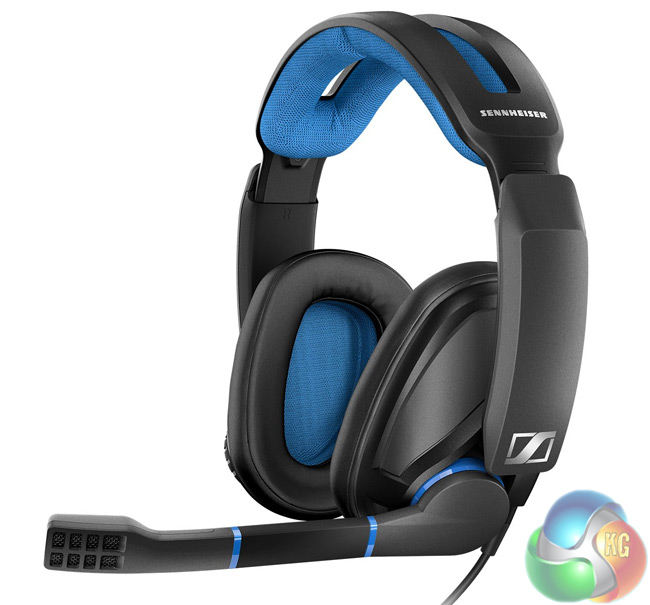 Although the GSP 300 is only stereo and does not come with some of the more advanced features like lighting, in-line remote control and virtual surround sound, Sennheiser is known for its audio quality, so this set of cans should be no different.
Specifications
Impedance: 19 Ω.
Connector: 2 x 3.5 mm / 1 x 3.5 mm (PCV 05 Combo Audio Adaptor).
Frequency response (microphone): 10 – 15,000 Hz.
Frequency response (headphones): 15 – 26,000 Hz.
Sound pressure level: 113 dB.
Ear coupling: Circum-aural.
Cable length: 2.5 m.
Pick-up pattern: Noise-cancelling.
Microphone sensitivity: – 41 dBV/PA.