The HTC Vive might soon be used for something much more important than gaming: criminal trials. Based on research by Staffordshire University, jurors may soon be taken on virtual tours of crime scenes, in order to give them a better understanding of different aspects of a case.
The research was funded by the European Commission to the tune of $140,000 and utilises a blend of green screen technology and the Vive VR headset, to let jurors get a much closer look at crime scenes, whilst also making it possible for them to be talked through it in real-time by a barrister or expert.
It's hoped that this will make it easier to decide in cases where the guilt or innocence of a defendant is less clear.
Although the police and Staffordshire University researchers are still experimenting with recording the crime scene, potentially with 360 degree cameras and/or drones, it's confident that the technology can be used to aid court proceedings. An important part of that is that the cost of the Vive headset itself is affordable, at around £700.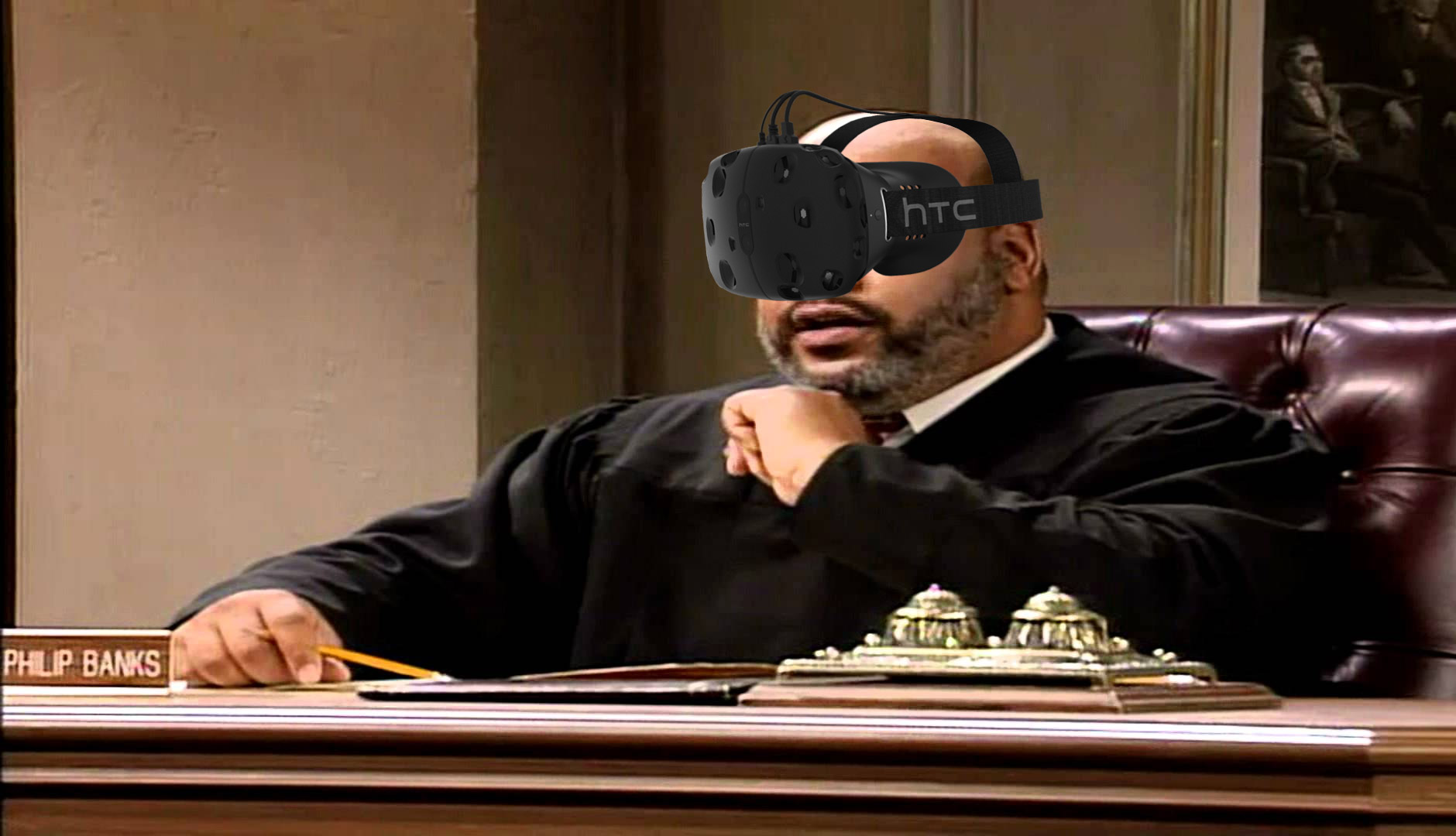 Source: Warner Bros
Of course that doesn't factor in the sort of PC that would be required to run the virtual scene, nor the cameras to record it in the first place, but it's noteworthy that the police consider virtual reality hardware affordable because of the recent commercial headset releases.
Not everyone is quite so excited by its potential though. BBC quotes barrister at Steven Solicitors, Jason Holt, stating that he feels technology in the court room tends to cause more problems than it solves.
"We've recently gone on to a digital system within the Crown court and it's causing significant delays; the systems we're using break down, the technology isn't sufficient and we go back to pen and paper. It's causing delays in court, in my own experience.
"I do wonder how much difference going to a crime scene in 3D will make, compared to a standard DVD and video cameras which are used at the moment to record similar information."
Discuss on our Facebook page, HERE.
KitGuru Says: Clearly Mr Holt has yet to try VR. If he had, he wouldn't be comparing it to 2D video or even "3D," they're in a whole different realm.