If you've been waiting for the customisable VR hangouts from Ready Player One to become a reality, now's the time to get excited. VRChat has now been launched on Steam Early Access, offering a tonne of personable play spaces to hang out with friends in VR and out.
VRChat is aimed at giving virtual reality users an immersive place to chill with friends and new acquaintances alike. It has a bunch of standard rooms for watching Youtube videos, drawing in three dimensions, or playing shooting minigames together, but it's designed to go much further than that. Users can create their own worlds to explore and over the past couple of years, the community has made everything from a Sword Art Online simulators, to epic castles to explore.
[yframe url='http://www.youtube.com/watch?v=WPEVlZFqRNs']
Compatible with both VR and desktop PC users, VRChat is free to play and from our chat with the developers, we're told that there are no plans to use microtransactions to limit content. Infinitely moddable too, the chat app will even let you load certain modules into your personalised experiences in the future. Like a dungeon map and want to populate it with enemies to fight? That's something VRChat will make possible down the line.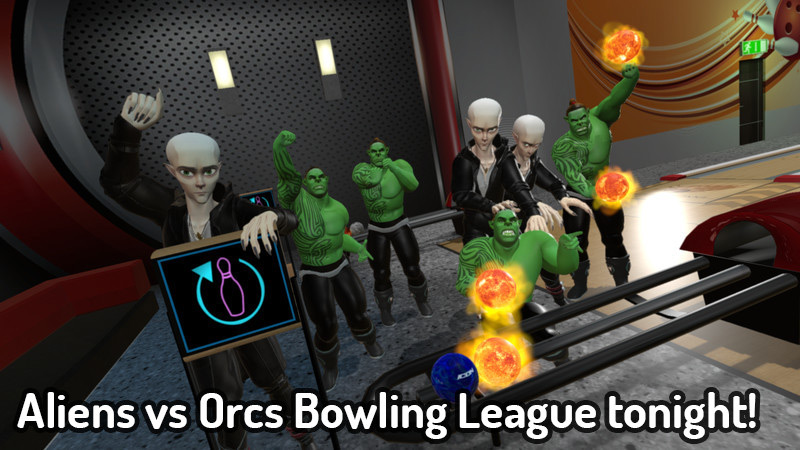 There are even organised, theme events running at various times
For now though VRChat is compatible with the HTC VIve, Oculus Rift and OSVR headsets, gamepad and motion controller controls, roomscale, seated and standing – it's an incredibly inclusive experience that is a lot of fun and has near infinite possibilities.
There have been chat apps before this and no doubt it will be joined by many doing something similar, but VRChat offers one of the best, social VR experiences right now and it's well worth trying out.
Discuss on our Facebook page, HERE.
KitGuru Says: We were recently given a tour of VRChat by the developers, and we'll hopefully have video coverage of it for you guys soon. We'll keep you posted.