People may joke about RGB LEDs showing up in just about everything hardware at the moment and Razer is well aware of that gag. Taking its own spin on the formula over Christmas, it gave out 1,377 'gaming mugs' featuring, you guessed it, RGB LEDs. Well one of those has now been sold on Ebay, for £1,220.
Given out as a special Christmas gift to a lucky few, one enterprising gamer decided they didn't need to sip from such a chalice and instead opted to sell it on the online auction site. They garnered 10s of thousands of views over the course of its run and ultimately ended up making off with over £1,200 for their trouble. 20 per cent however did go to the SANDS charity.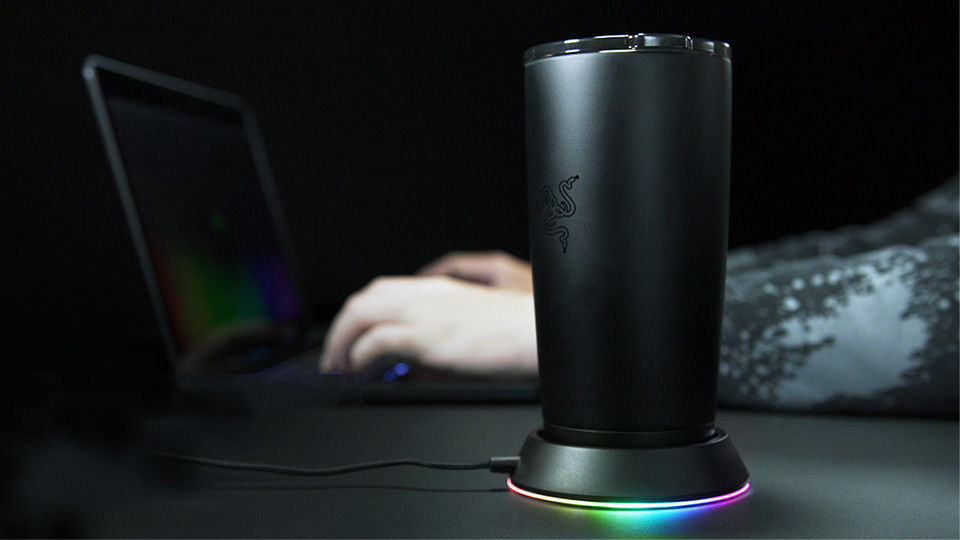 The auction listing itself is very silly and worth a read if you like such things. It extols the virtues of RGB backlighting, especially when it comes to beverages. We're told that yes, the mug can run Crysis on full settings, but will not work with a PS4.
Along with the mug itself, the lucky winner also received a manual to help them get set up, a number of stickers to express their love of RGB lighting and a personal message from Razer CEO, Min-Lian Tan.
Discuss on our Facebook page, HERE.
KitGuru says: I can't agree with this auction listing's recommendation of party ring biscuits for dipping though. It's chocolate covered rich tea or hobnobs. Get out of here with anything else.