The Oculus Rift will soon be able to support streaming games from the Xbox One, in a cinema-mode that puts the user in front of a giant virtual screen. That means the games themselves won't be automatically turned into VR experiences, but you can play them in a variety of strange and wondrous environments, much like the PSVR's and HTC Vive's cinema mode.
Set to come as part of a free update for Oculus users on the 12th December, you will need a Windows 10 PC, an Oculus Rift and a Xbox One to use the feature – making this perhaps the most expensive use of virtual reality to date. However it does offer Oculus users a lot more games to play and lets them do so without taking their headset off.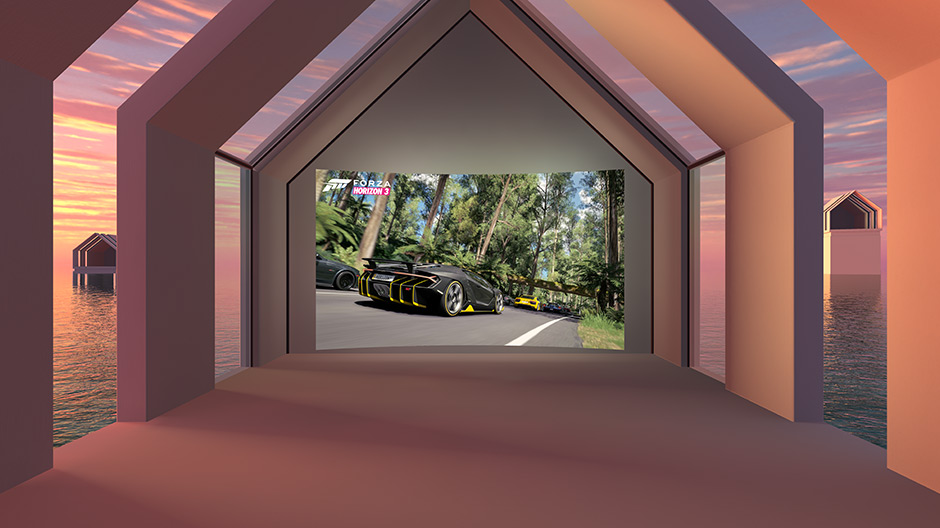 There is some concern among commenters about latency. As Virtual reality requires as little delay as possible to avoid nausea, streaming from one machine to another and then to a headset isn't an ideal scenario, but Microsoft and Oculus seem confident that it won't be a problem. It does seem likely that an Ethernet connection will be required, rather than using a less reliable wireless connection.
This is an interesting move by Microsoft though, as it seemed for a moment it was going in its own VR direction, after early support for the Oculus Rift through the inclusion of an Xbox One controller in its base kit. It wouldn't be surprising then, to see the Oculus Rift made compatible with the upcoming Xbox One Scorpio, but we will have to wait and see.
Discuss on our Facebook page, HERE.
KitGuru Says: This is a nice addition, but considering the push towards 4K and HDR, these games aren't going to look as good as people expect. Really it just brings the Xbox to par with the PS4's PSVR cinema gaming.