Asus is kicking off the 2018 wave of Windows Mixed Reality headsets, bringing its own HMD to CES this week. The Asus Mixed Reality headset will be launching in Q1 of this year and like other headsets built for Windows 10, it features built-in motion tracking and two wireless motion controllers.
The Asus headset comes with a familiar looking headstrap, two cameras on the front to support augmented reality content and six degrees of freedom tracking. The headset itself comes in an all black design, with funky polygon styling on the front.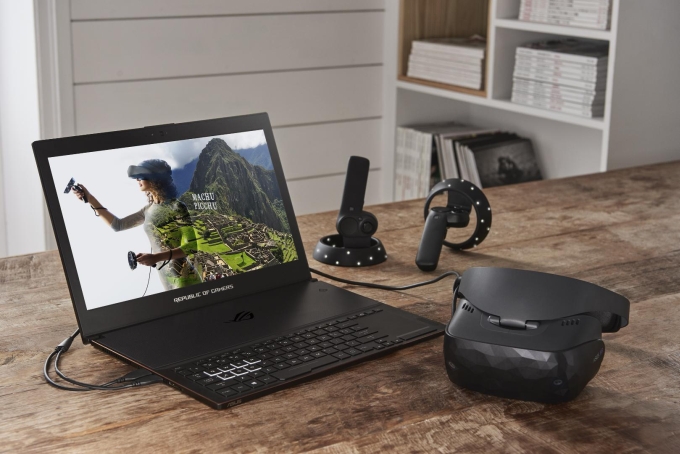 On the inside, this headset uses a display with 1440×1440 resolution per eye, with a 90Hz refresh rate and a 105 degree field of view. As for connections, you'll get a 3.5mm audio jack to use a pair of headphones of your choice, though alternatively you can pair up a pair of wireless Bluetooth headphones. The headset itself plugs into the PC via a HDMI 2.0 port and a USB 3.0 port.
Pricing has yet to be confirmed, but this headset will be floating around CES this week so hopefully we'll hear more. That said, we can likely expect pricing to be similar to other Windows 10 Mixed Reality headsets, meaning somewhere in the $300 to $500 range.
KitGuru Says: Asus is officially diving in to the VR/AR realm this year and with SteamVR support now available, there will be plenty of software to try out. Are any of you thinking about picking up a VR headset this year?