As much as we like the Oculus Rift and HTC Vive here at KitGuru, it is clear that both headsets could do with being a bit sharper in the visual department. Having 1080p per eye does result in some pixelation and plenty of jaggies. However, OpenVR Advanced Settings wants to help alleviate that a bit, offering a tool for Supersampling in VR.
There are ways to activate supersampling in some VR titles as long as your rig is up to the task but with OpenVR Advanced Settings you will be able to adjust it from within SteamVR, making it a global setting for games.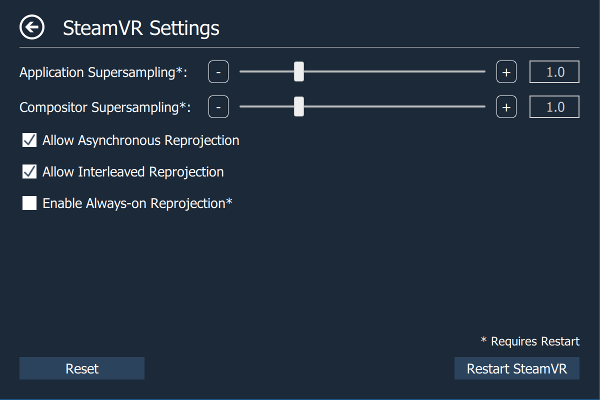 Most games are limited to 2x supersampling too, whereas OpenVR will let you push beyond that, which should help eliminate some of the aliasing issues currently present in a lot of VR use cases.
Aside from super sampling, this plugin also gives you access to a number of other tools including asynchronous reprojection, floor height fixes and audio controls.
KitGuru Says: As much as I enjoy VR in its current form, some nicer visuals wouldn't hurt in some cases. I might have to give this plugin a go at some point.