Sony Corp. may sell its money-losing PC business to a Japanese investment fund, according to a local news-paper. The new owner of the unit will likely retain the Vaio brand, but will have to completely reorganize the business in order to become profitable.
Nikkei daily news-paper reported this week that Sony is negotiating with investment fund Japan Industrial Partners about selling its Vaio PC business for up to 50 billion yen ($490 million), reports Reuters news-agency. Under the proposed plan, the JIP would establish a new company that would acquire the lion's share of Sony's PC unit. The electronics giant is only expected to have a small stake in the new firm, which will continue to sell Vaio-branded PCs.
Sony Corp. recently denied reports about plans to establish a PC joint-venture with Lenovo Group, but confirmed plans that it was considering various options for its money-bleeding PC unit.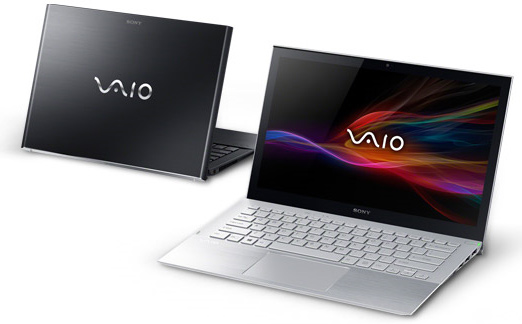 The demand for PCs is slowing down, which will likely result into consolidation of PC makers. While it was completely logical for Sony to tie up with Lenovo, a deal with Japan Industrial Partners seems to be a rather strange one.
Investment funds buy unprofitable businesses, reorganize them and then sell them with a profit. It will be extremely hard to revise the product and manufacturing strategy for the Vaio business unit since it is very small and is generally less competitive compared to larger rivals. Obviously, the JIP could shrink product line, outsource design and manufacturing to cheaper original design manufacturers, lower prices, increase volume output and then return to profitability. But that would likely ruin the brand since Vaio has always been all about innovation, not the low price.
Sony did not comment on the news-story.
KitGuru Says: Whatever plan will Sony take, it is obvious that it is quitting the PC business in general.