Sony Corp. and Japan Industrial Partners on Thursday announced that they have entered into a memorandum of understanding under which Sony plans to sell its PC business currently operated under the Vaio brand to the JIP investment fund. The terms of the deal are expected to be concluded next month and the new company will continue to sell PCs under Vaio brand in Japan only.
Sony made personal computers in the eighties exclusively for the Japanese market, but shut down this business around the turn of the decade, according to Wikipedia. The company began its return to the market of PCs with systems under "Vaio" brand in 1996. Originally an acronym of Video Audio Integrated Operation, this was amended to Visual Audio Intelligent Organizer in 2008 to celebrate the brand's 10th anniversary.
The Vaio PCs have always been very innovative, feature-rich and easy-to-use. The Vaio notebooks were the first to integrate a webcam, a LED backlight, a Blu-ray disc drive, switchable graphics (discrete GPU <=> integrated graphics adapter) and many other technologies common for today's laptops. But innovations mean increased production costs and high prices for the end-users. Since Sony has never offered truly low-cost Vaio models, it could not drive up its volumes and capture a significant share of the market, which is why it could not buy components at low prices with high-volume discounts.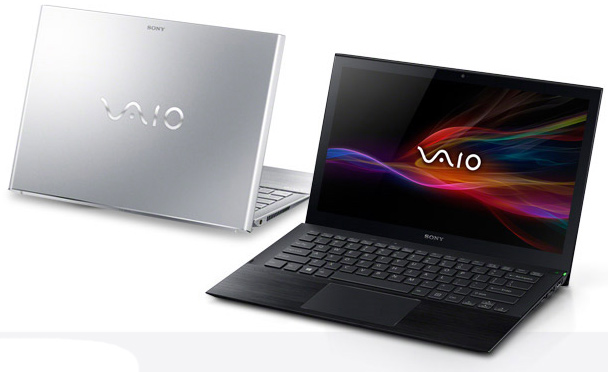 Not everything has been rosy about Vaio throughout its history. In 2006 they were affected by problems with Sony-made batteries. Many Sony notebooks could not playback Blu-ray discs while connected to HDTVs using an HDMI cable. In addition, Sony has been condemned for loading its Vaio laptops with the so-called bloatware, or ineffective and unrequested software.
Over time, Sony had to enter the price-war with its Vaio laptops against much bigger makers, who fully enjoyed high-volume discounts, which quickly made the business unit unprofitable. While Sony tried to optimize its business structure for a number of times , it could not return Vaio to profitability. As a result, the company decided to sell off the loss-making entity and exit the PC market again after it releases the Spring 2014 family of PCs. Going forward, Sony will focus its mobile product lineup on smartphones and tablets.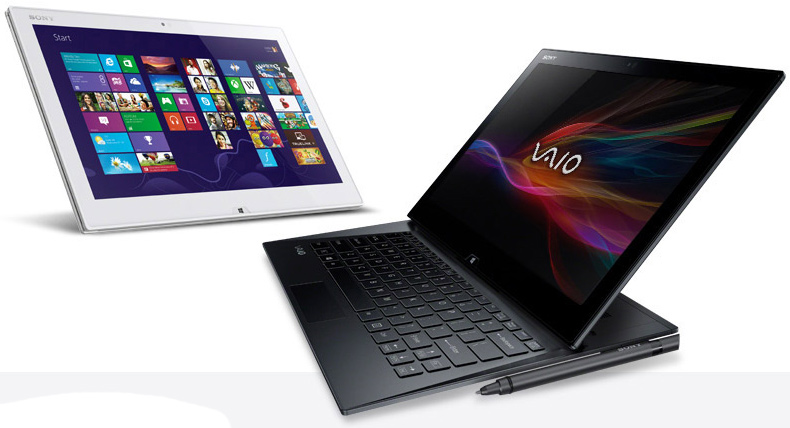 The parties' current intention is to sell Sony's PC business and certain related assets to a new company established by JIP, targeting July 1, 2014 for the completion of the sale. The new company will be established and operated with capital investment from and management support of JIP. Sony will initially invest 5% of the new company's capital to support its launch and facilitate a smooth business transition.
The new company will conduct operations for its Vaio-branded PC business as an independent business entity. The company will be based at the Nagano Technology Site (Azumino City, Nagano Prefecture), the hub of Sony's current PC operations. At the start of operations, the new company is expected to hire approximately 250 to 300 Sony employees currently engaged in PC-related operations, such as planning, design, development, manufacturing and sales at Sony and Sony Group companies in Japan.
The new firm will re-evaluate the product lineup and then will concentrate on sales of consumer and corporate PCs in the Japanese market and seek to optimize its sales channels and scale of operations, while evaluating possible further geographic expansion. Through these measures, the new company will aim to quickly secure stable profit.
JIP believes that with its support, the new company that will operate the Vaio-branded PC business will be able to achieve future growth and profitability and meet the expectations of customers.
KitGuru Says: While the future of smartphones and tablets looks good today, it should be kept in mind that one day those kinds of devices will become commodities and it will be impossible to earn premium margins by selling them. The problems that Sony has faced with its Vaio PC business today will pursue it in the future with mobile devices. One of the ways to omit commoditization of products is to create a very competitive eco-system of hardware and software that will appeal to loyal and new customers. That eco-system will be incomplete without personal computers, just like it will be incomplete without game-consoles, TVs and other consumer products. While Sony will probably have an ability to buy its PC business back, it now looks like the company is sacrificing an important element of its eco-system in a bid to regain financial health.