Long gone are the days where to have a powerful gaming PC you needed to have a full-ATX case, with screaming fans and a giant power supply. Today you can get by with something much more compact, like ASRock's new micro-STX DeskMini RX system, which packs high-end graphics with a powerful processor, in a tiny system.
The micro-STX form factor sits somewhere between mini-ITX and Intels' NUC platforms, though it does feature a standard processor slot, so is entirely upgradeable. You won't need to do that with the DeskMini for a while though, as it comes pre-fitted with a powerful Core i7-7700k Kaby Lake processor.
While ASRock hasn't let slip what the new system will be sporting memory wise, we do know it comes equipped with an impressive AMD RX 470 MXM GPU. While that isn't likely to break any 3Dmark records any time soon, consider that this system is built into a chassis that is just 2.7 litres in size. That's a very small, but very powerful system.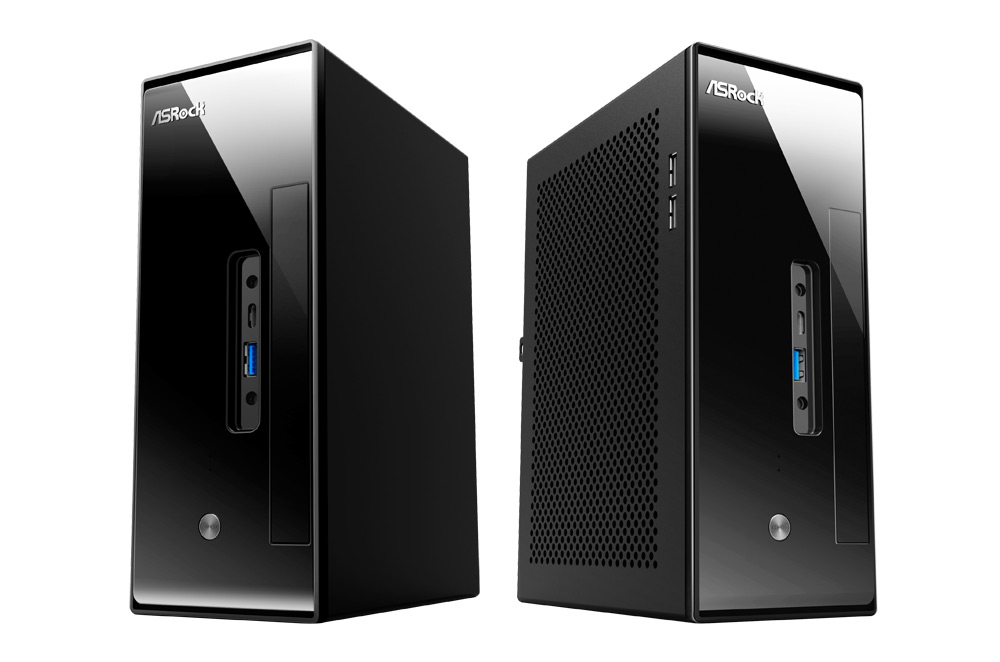 You can also change it up if you prefer, as this system can come fitted with a RX 480, RX 470 or RX 460. On the Nvidia side of the tracks, options include a GTX 1060 for now, though it may be that it also supports the 1050Ti in the future.
Storage space has a lot of potential. While it doesn't sound like the system comes pre-fitted with any drives, it can fit up to three Ultra M.2 storage drives, delivering high-end performance, again, in a compact package.
All of this is only possible because of the new ASRock Z270M-STX MXM motherboard which is the keystone of the whole system. It has a Thunderbolt 3 Type-C port, an M.2 WiFi slot, and support for Intel Optane.
Discuss on our Facebook page, HERE.
KitGuru Says: I think my next PC build will be something small and compact. Not this small perhaps, but I don't need a full ATX system any more. It just seems clunky.