The crowd funding effort by human rights group Liberty, has raised more than £50,000 in its first week since going online. So far more than 1,750 people have pledged their support, with one person giving as much as £5,000 towards the legal fund.
Liberty's crowd funding campaign  is designed to provide funding to take the British government to court over the Investigatory Powers Act (IPA). It plans to legally challenge the bulk data collection and internet connection records aspects of the act and look to have them overturned by the High Court.
The IPA was rushed through parliament and lords too, with little to no amendments and very little debate, nor opposition. More than 200,000 people signed a petition to repeal the act, though parliament's response was dismissive and it refused to debate it any further.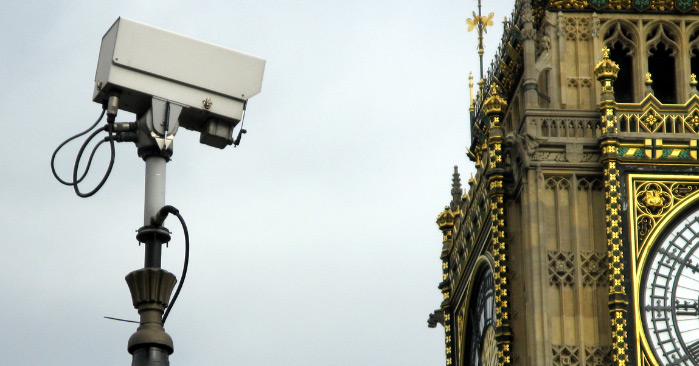 When we covered the story last week, the legal fund had raised over £7,000 from more than 250 people and seemed poised to crush its £10,000 goal after just a few hours. It did and overnight raised a further £28,000 from hundreds more supporters, hitting £35,000 within 24 hours. Since then the trickle of cash has slowed, but not that dramatically as it raised another £15,000 since.
The current total sits at £50,100 from 1,768 donors, many of whom have been leaving comments about the bill and Liberty's campaign:
"I am more afraid of a government that knows our every move than I am of terrorism," said one. "We shouldn't have to pay to defend our right to privacy. This government has the ability to spy on every citizen, but exclude themselves. This is a treasonous betrayal of the British people!" said another.
The campaigners released an update that thanked everyone for helping to hit its targets.
"This means we can request permission from the Court to proceed with our case against the Government. It helps us with our costs exposure, should the other side win," Liberty said.
"If we are successful in getting through to the next stage of the case (we are fairly confident we will), our costs will go up considerably, so please continue to donate and share our page!"
Although most pledges made are around the £10-£25 mark, there have been a number of individuals who have donated £100 a piece. However someone called Richard went so far as to donate £5,000 to the cause.
Discuss on our Facebook page, HERE.
KitGuru Says: While it's easy to be despondent about such campaigns, it seems to be the only real avenue that may force the government's hand. It's proved effective elsewhere, as the government may have to change some of its ways if we don't leave the EU before the EU Court of Justice rules that mass collection of data is illegal.