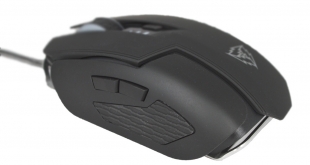 Last updated on January 24th, 2017 at 04:45 am
In an increasingly saturated peripheral market, it can be hard for a new manufacturer to stand out and get some attention. ThunderX3, a subsidiary of Aerocool, are hoping that their TM50 mouse – complete with an Avago 3310 optical sensor, RGB lighting and an aluminium base – will be able to compete with established brands like Corsair and Razer. The TM50 may sound like a fairly typical mouse on paper, but ThunderX3 do have a trick up their sleeve – the mouse costs just £29.90.
For the features on offer, £29.90 looks like a great price for the ThunderX3 TM50. Most flagship mice cost at least £50 – just look at the TT eSports Level 10M Advanced, the Corsair M65 Pro and the Razer Diamondback Chroma. In most cases we would actually consider a mouse priced at £30 to be a 'budget offering', but considering the on-paper specifications of the TM50 we find it hard to call it a 'budget' mouse. In this review we will be looking to see if any compromises have been made to achieve this low price-point, or if the TM50 is really as good as it looks.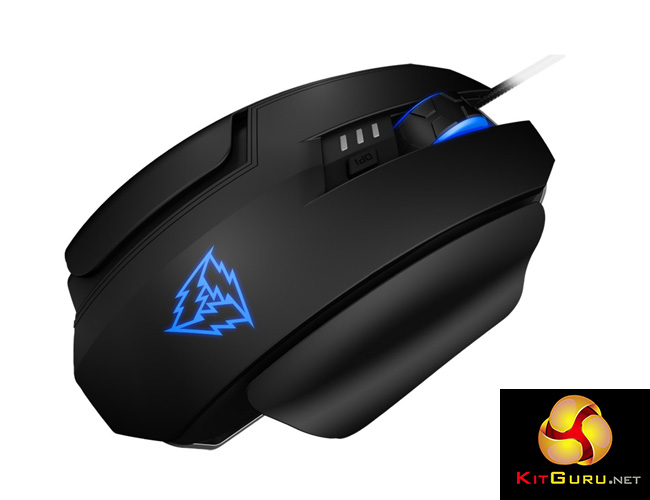 Specifications
Sensor: AVAGO-3310 Optical Gaming Sensor
Resolution: 1500 / 3000 / 6000 / 10000 DPI
Processor: 32-bit
Game Type: FPS / MMORPG /MOBA / RTS
Polling Rate: 1000Hz / 1ms
On-board Memory: 512KB
Material: ABS
Software: ThunderX3 System
Programmable Buttons: 6
Switches: OMRON Gaming Switch
LED Backlight: 16.8 Million Colours
Frame Rate: 6400 FPS
Maximum Tracking: Speed 60 IPS
Maximum Acceleration: 20G
Interface: Gold-plated USB Plug
Cable Length: 1.8m Braided
Dimensions: 125(L) x 78(W) x 38(H) mm
Weight: 175g ± 5g