The SAPPHIRE BP-FT3GS features the latest embedded SOC architecture from AMD in a very small 100 x 100mm (or 4 x 4 inch) format. The latest AMD G-Series FT3 SOC combines a low power CPU, control circuitry and discrete level graphics in a single device.
This low-power solution delivers much higher core and graphics performance than previous generations, with full support for DirectX 11.1, OpenGL 4.2 and OpenCL 1.2. Two HDMI outputs are provided on the board, which can be used simultaneously.
Additional SAPPHIRE BP-FT3GS features include two SO-DIMM memory slots, allowing up to 16GB of (non-ECC) DDR3 memory to be installed. Expansion capability includes one mini-PCI-Express connector, suitable for the addition of a wireless module, and one mSATA port for the connection of an SSD. This solution offers extensive connectivity with two USB 2.0 and two USB 3.0 ports and a standard RJ-45 Gigabit LAN port, as well as audio I/O. The board is powered from a standard 19V DC input jack.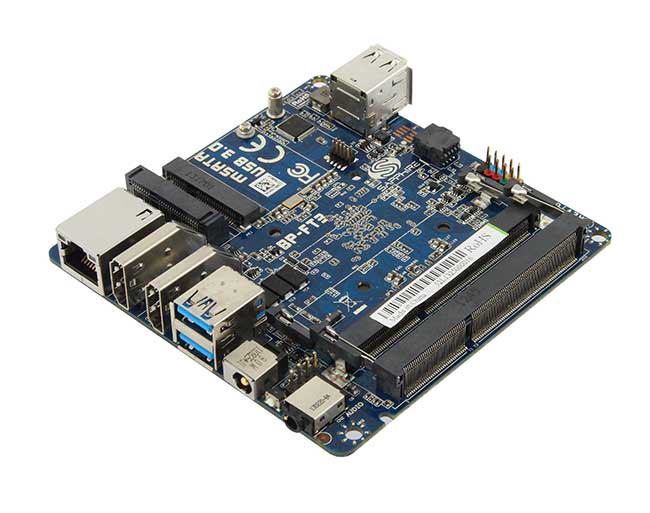 Supported with a two year warranty, and with a projected product life cycle of five years, the SAPPHIRE BP-FT3GS is an ideal small format PC solution for a wide range of embedded applications such as set-top box, media server, IP-TV, Casino Gaming, information systems, POS systems and industrial control systems or as a player for Digital Signage.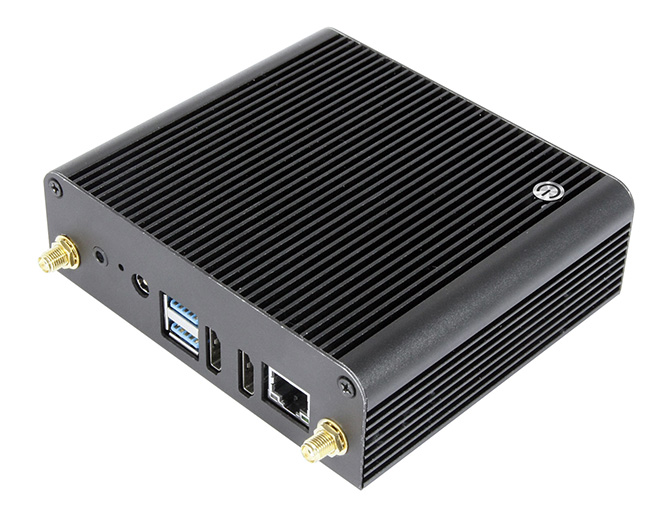 The same board is available installed in a metal case and delivered as a barebone PC, known as the SAPPHIRE SP-QFFT3GS, which has a standard VESA bracket and can easily be mounted to a wall or display. This version can also be delivered as a full system equipped with WIFI, 4GB SO-DIMM and 60GB mSATA SSD.
Kitguru says: We hope to take a look at this in the coming weeks.