A Huawei-powered desktop has surfaced online, featuring an 8-core 7nm Kunpeng 920 processor running at 2.6 GHz across eight cores.
Most desktops today are built using a CPU that is based either on the x86 or the x64 architecture. However, Huawei has chosen to go down a different path with the introduction of its latest desktop. The Kunpeng 920 CPU found in Huawei's desktop is built using the ARM v8-architecture and as a result cannot run current versions of Windows and macOS. Instead, the company opts to use a Chinese distribution of Linux, called Unity Operating System (UOS), which is a 64-bit operating system.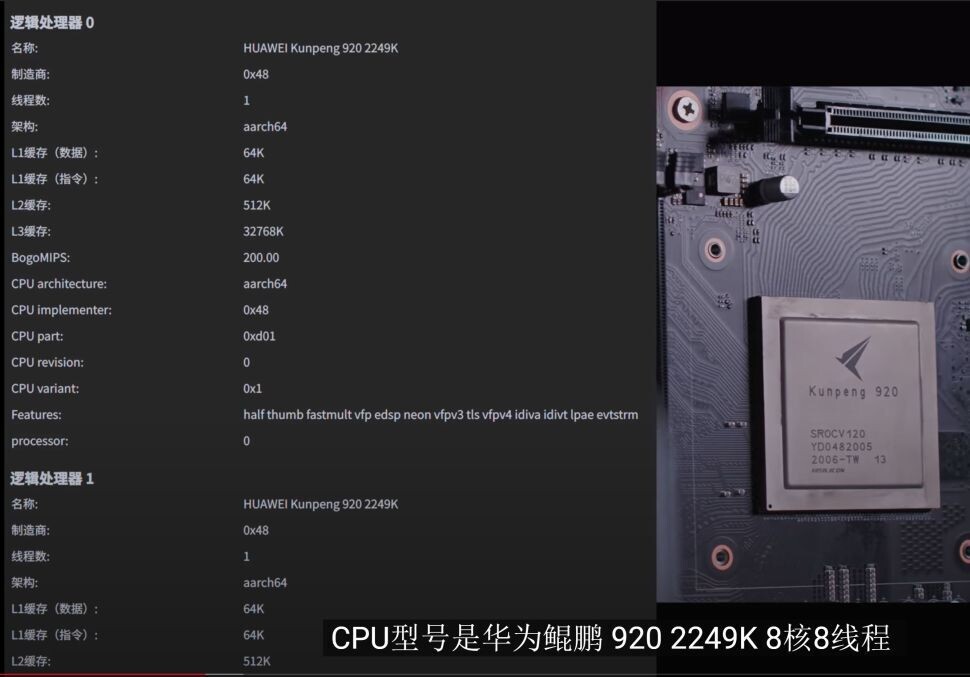 Image credit: 二斤自制 YouTube Channel
The Kunpeng 920 processor was announced back in early 2019 and the CPU has been aimed at the server market – being equipped with up to 64-cores. The introduction of the processor in a desktop marks a small step for the CPU market as a whole, but a big leap forward for the Chinese market. China has previously announced its plan to become independent of foreign chipmakers within the next couple of years, something that the country slowly is making progress in.
Discuss on our Facebook page, HERE.
Kitguru says: What do you think of Huawei's new desktop driven by the Kunpeng 920? When, if at all, do you think that Huawei will be able to catch up to the other big players on the CPU and Desktop market?