Limited edition and one of a kind – is the MSI Trident 3 Arctic the system for you? It may be Mini ITX form factor but it is equipped with a Quad Core Intel i7 processor, 16GB of 2400mhz DDR4 memory and a Nvidia GTX 1070 graphics card.

Watch the video via our VIMEO Channel (Below) or over on YouTube at 1080p HERE
Specification: 
CPU Intel Core i7-7700 Quad-Core Processor
CPU cooler Fan cooler
GPU Nvidia GeForce GTX 1070
DRAM 16GB DDR4-2400MHz
Storage 256GB SSD, 1TB HDD
Motherboard H110 Mini-ITX
Networking GigaBit LAN (Intel® WGI219VIntel), Intel® Dual Band Wireless-AC 3168
Power Supply 330W External power pack
External Connections
I/O (Front)
1 x USB 3.1 Gen 1 Type C
2 x USB 3.1 Gen 1 Type A (with Super Charger 2)
1 x Mic in / 1 x Headphone out
1 x HDMI out (VR Link)
I/O (Rear)
1 x USB 3.1 Gen1 Type A
4 x USB2.0
1 x HDMI out
1 x HDMI in (connect Graphic card and front VR-Link port)
3 x OFC Audio jacks
1 x RJ45
Operating System Windows 10 Home Edition
Dimensions with stand: 353.73 x 97.56 x 251.35 mm
w/o stand: 346.25 x 232.47 x 71.83 mm
Weight 3.17KG Net / 6.09KG Gross
Warranty Two years

CPU-Z
GPU-Z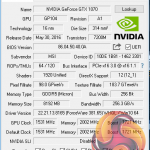 As what seems to be a console replacement, or at least that first step for console gamers to get into the PC gaming world, the Trident really does make it easy. With a Chassis capacity of 4.72 litres it can easily fit into the tight spaces you have under your living room TV and as it is so small and lightweight you can easily carry the Trident 3 around to other locations, without much effort. It weighs less than 6kg.
The light weight is helped by the fact the Trident 3 has no on-board power supply. Instead it comes with a 330w external power pack. Perfectly suitable if you are thinking of attending LAN events or even popping around to friends for an evening gaming session.
What is "VRLink"? All is explained in the video above, but it is a case mod which allows you to connect the HDMI port from the Graphics card into a slot at the rear of the PC. This then activates an HDMI Port at the front of the PC for the sake of convenience. I find this feature a really welcome addition as it helps the user by offering a simple method for an issue that has been around for years. MSI also provide you with a stand so that you can either position the Trident vertically or just lay it down on rubber pads in a horizontal fashion.
Recognised as the 'Smallest ever VR Ready PC' to date, MSI can make this claim as the PC is more than powerful enough to play any of the VR games available with ease. MSI also offer software which turns the system into a '1-click VR activate'. Additionally it optimises the experience by shutting down unnecessary programs and background tasks that may be running.
For the MSI Trident 3 Arctic you are looking at paying around £1699. MSI are waiting on some stock to be listed in the UK, so we will add links as soon as we have them.
Although this may look quite expensive we would advise that you take a look online and see how it compares to other pre-built PCs. We did just that on PC Part Picker and taking everything into account our own part price was roughly around £100 cheaper. MSI offer a 2 year return to base warranty and this particular chassis is not available anywhere else. It is worth pointing out that MSI also include an RGB LED strip giving you up to 16.8 million different combinations of colours to fit your mood.
Performance Testing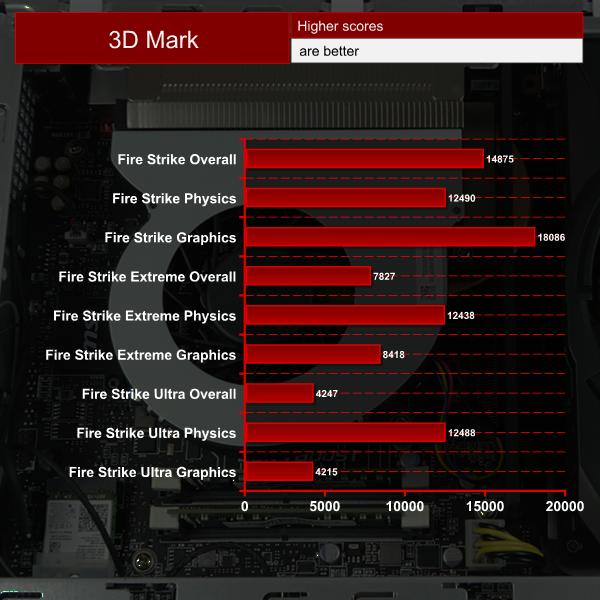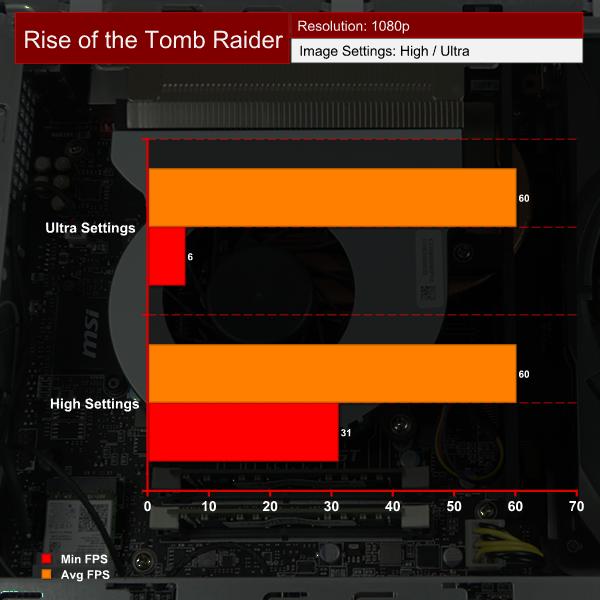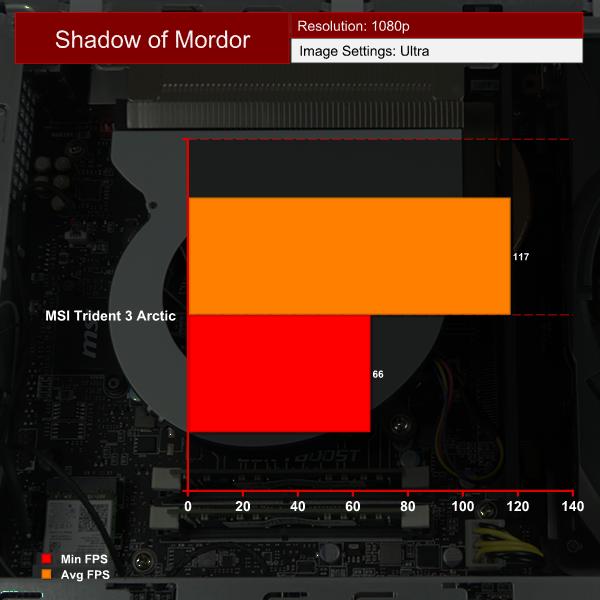 VRMark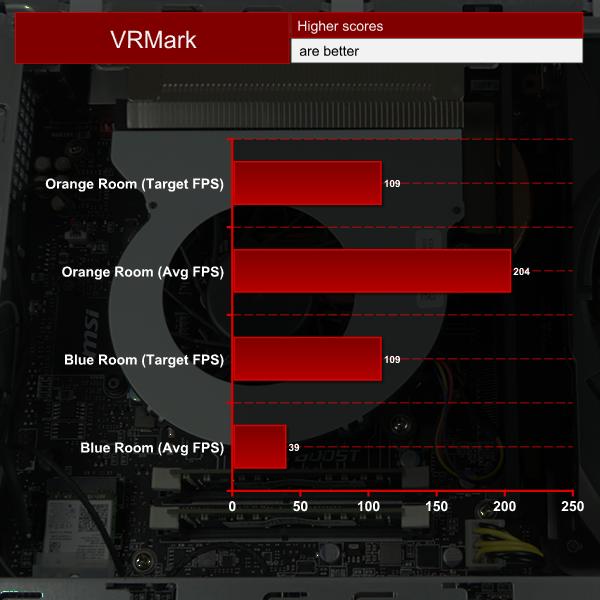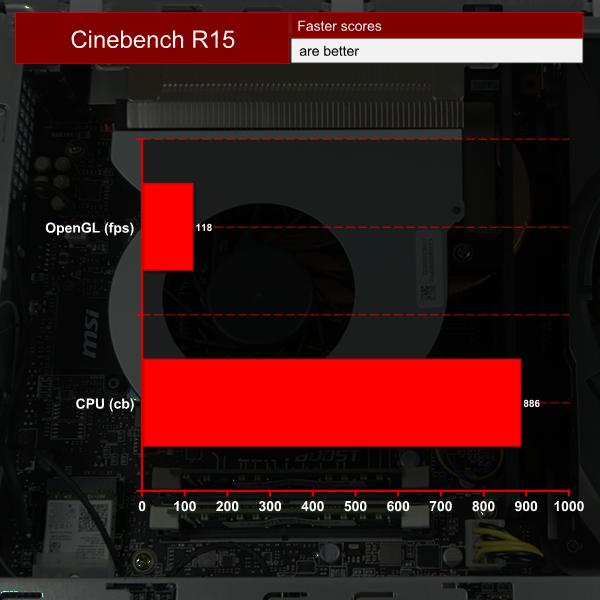 Cooling Performance.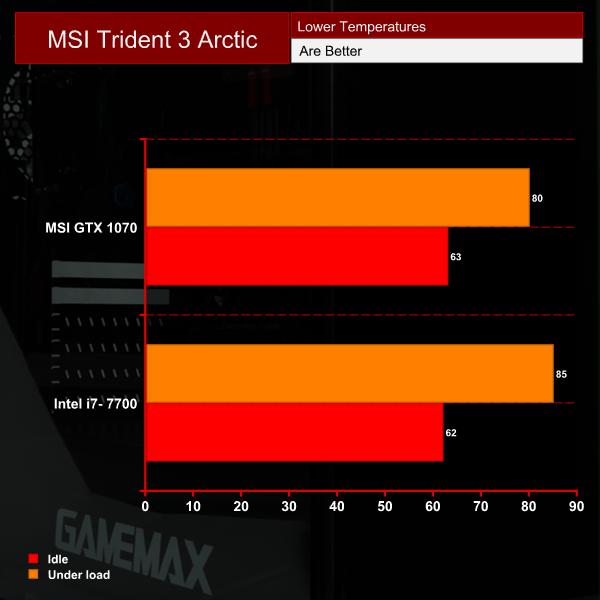 Acoustics performance.
Within such a confined chassis design the fans have to work fairly hard to get rid of excess heat, however it is actually not intrusive at all if you have the case at least a meter away from your head. The idea with the Trident is to offer a console replacement PC system that can be hidden beside, or behind a large TV. Normally gamers don't sit right up beside a large HDTV.
Closing Thoughts.
If I knew anyone who was making the jump from console gaming to PC gaming with an interest in VR then I would recommend the MSI Trident 3 Arctic. This white Limited Edition makes the Trident 3 Arctic more appealing – although the black version may fit in better next to a television. 4K gaming is possible if you lower some image quality settings, but this is more the territory of the higher cost, hotter running GTX 1080 ti graphics card.
The MSI Trident 3 ships with a i7-7700 and GTX 1070, a powerful combination which can handle any of the latest game engines at 1080p or 1440p. You get super fast primary storage and the ability to upgrade the RAM to 32GB of 2400mhz DDR4 as well. Additionally, VRLink is a feature you don't commonly see but it is appearing more and more to make VR simpler and less of a hassle for the user. The I/O panel is fully loaded – equipped with 8 USB ports for all your devices.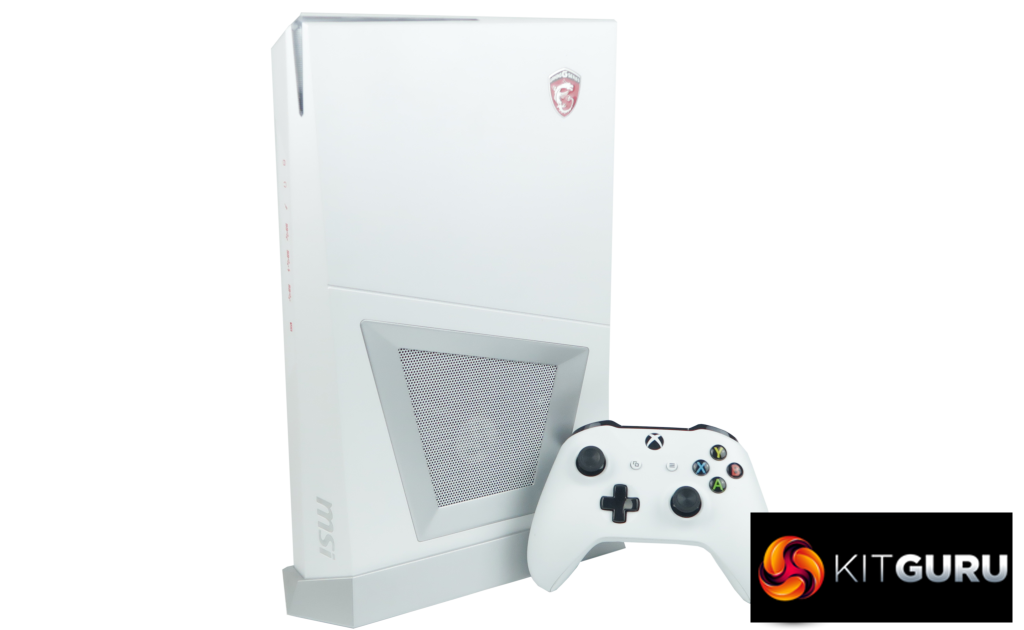 The portability is a huge selling point for the MSI Trident 3 Arctic. I attend a lot of LAN gaming events and attend plenty of weekend gaming sessions with friends. If this is important to you too, then the MSI Trident 3 Arctic system really does deserve some serious consideration.
While PC gamers tend to focus on the keyboard and mouse – the addition of the high quality Gamepad controller is welcomed as they are great for third person titles, and racing games.
Buy from for £1699 HERE (coming soon).
Discuss on our Facebook page, over HERE.
Pros:
Small form Factor.
Limited Edition.
Full RGB Control.
VR Ready.
Gamepad provided.
Stand Vertical or Horizontal.
VR Link.
2 Year Warranty.
Lightweight.
Cons:
It can get a little loud under heavy extended load.
Costs more than standard design PC.
Large Power Pack.
KitGuru says:  The MSI Trident 3 is a great system and the white 'Arctic' version adds exclusivity into the mix.