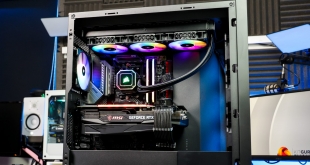 Today we're checking out a prebuilt system by Box known as the Titanium X. Get ready to hold your breath and watch the moths fly out of your wallet, as this beast comes in at a hefty £3379.99. Now, as you can imagine, there's good reason as to why this system is so expensive and yep, you've guessed it, that's because it's got some seriously enticing specs. With a Ryzen 9 5900X, 32GB 3200MHz RAM, 1TB PCIe Gen 4 NVMe SSD and a monstrous RTX 3080 Ti…  is it really worth almost £3.5K?
Timestamps:
00:00 Start
00:15 Introduction / pricing
01:27 Specs for the price
02:42 The build up close
06:56 System Results
08:47 GPU results
09:15 Real world Gaming results
11:21 Temperatures
11:41 Power Consumption and Noise Levels
12:03 What about the pricing? warranty?
13:19 Some thoughts on the GPU
14:34 Closing Thoughts
Spec:
3 years collect & return warranty
Corsair 5000X Case
AMD Ryzen 9 5900X
Corsair H150i Elite Capellix RGB 360mm AIO Cooler
MSI MAG X570 Tomahawk WIFI Motherboard
Corsair RGB PRO SL 32GB 3200MHz DDR4 RAM
Corsair 1TB MP600 NVMe Gen 4 M.2 SSD
Seagate 1TB HDD
MSI RTX 3080 TI Gaming X Trio 12GB
Corsair RM850w PSU
Corsair SP120 RGB Elite 120mm Fans
Braided Cable Kit
Win 10 Home
Win 10 Recovery USB
On paper there's some very impressive specs here that look like this machine will absolutely breeze through the latest games and tasks that you throw at it… but of course, in true KitGuru fashion, we'll be putting it through its paces later on within the review.
Starting with the PC itself, Box is using the Corsair 5000X case, and it looks stylish with smoked black tempered glass all-round, which can easily be removed on the front and top to get to dust filters. There's plenty of large gaps around the glass for airflow too along with some nice front IO; USB 3.1 type-C, 2x USB 3.0 and a combo audio jack.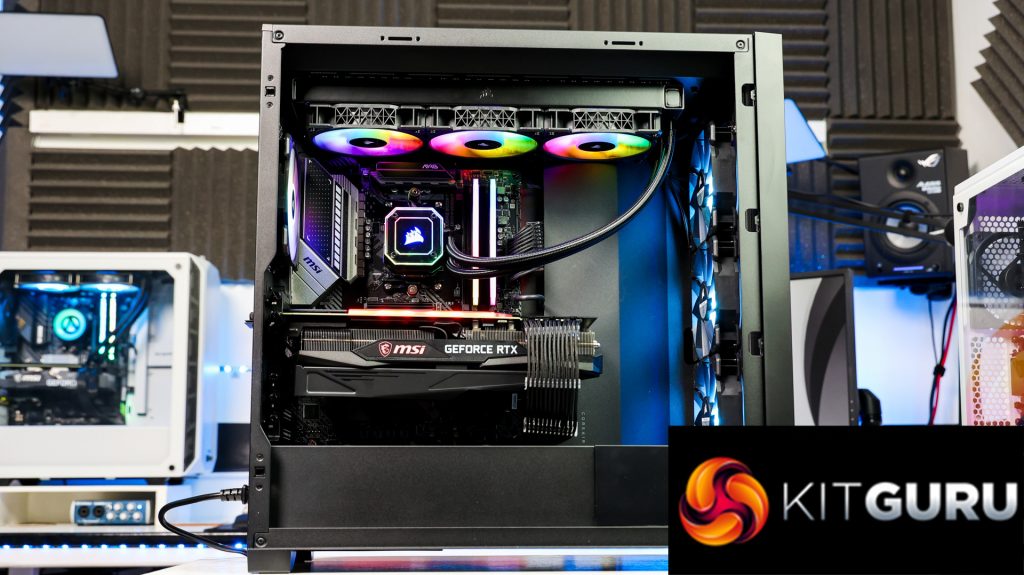 Inside, the system doesn't look empty with any wasted space here. The MSI RTX 3080 Ti is a massive card, especially with the large bracket underneath it to try and help the inevitable and dreaded GPU sag. The bracket does pretty well though and the GPU only starts to sag at the end where it's mostly unsupported. Paired with the Corsair H150i Elite 360mm AIO orientated at the top of the case, it definitely helps fill the space with the tubes coming down front the righthand side.
Despite that large AIO on top, the case is big enough to still give you ample room at access the top of the motherboard easily and I really like that as top mounted AIOs often end up covering the top of the motherboard and it can look a little too close for comfort in my opinion.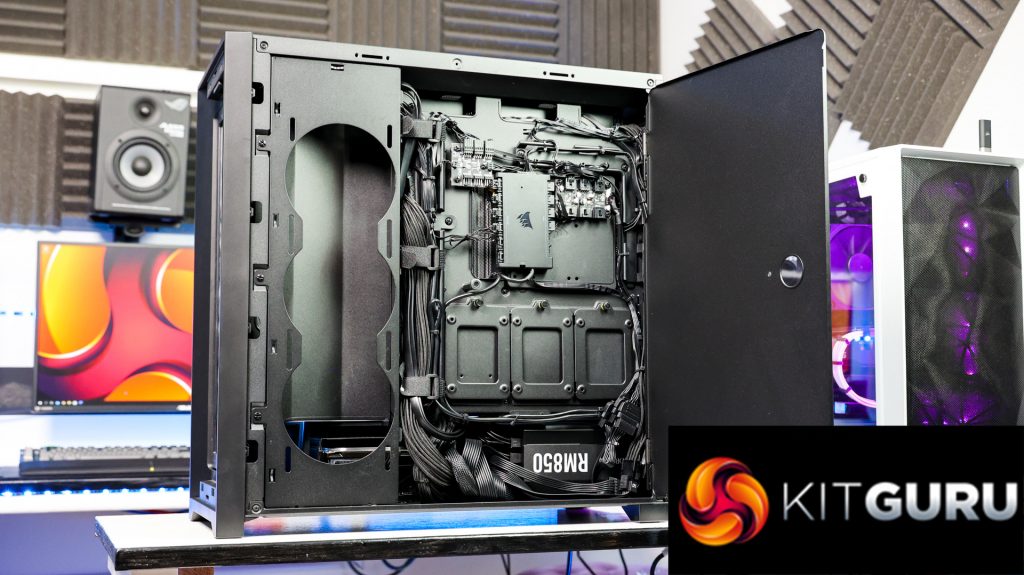 Theme-wise, the continuity is great, everything continues on nicely from the black frosted glass of the case, as all components are black with almost all of them having RGB elements if you want to enable them too. Finally, the cable management throughout the system is excellent. You can see the builders at Box have really taken time and care when assembling this build as everything is meticulously placed and well managed.
Be sure to check out our sponsors store EKWB here