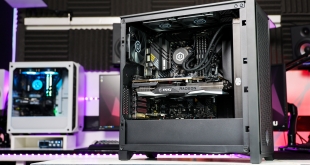 Since it's almost impossible to get your hands on sought-after computer components, your best bet may be to buy from a PC builder and get yourself a prebuilt system. Today we're checking out Cyberpower's Ultra 9 XT system boasting a Ryzen 9 5900X, Radeon RX 6800XT, 32GB 3600MHz RAM and more. Coming in at £2795, including a 5-year warranty, is it worth your hard earned cash?
Watch via our Vimeo channel (below) or over on YouTube at 2160p HERE
Specifications:
Corsair 4000D OEM case
6x 120mm Cyberpower Black PWM Fans
Asus TUF B550 Plus motherboard
AMD Ryzen 9 5900X, 12-core 3.70GHz with 4.8GH turbo
MSI Gaming X-Trio 16GB AMD RX 6800XT
Corsair Vengeance LPX 32GB (4x8GB) 3600MHz RAM
Corsair RM850X 850W 80+ Gold Modular PSUEdit crop formats
Master Lite 360 cooler
500GB Seagate Firecuda 520 PCIe Gen4 NVME
4TB Seagate HDD
Shipping is free within the UK and comes with 5 year limited warranty
On paper this machine is offering some impressive specifications, component pairings are excellent here for a high-end gaming system as well as home workstation for video editing as an example. Of course, we'll be putting the system through its paces later on in our testing to see how it holds up in both synthetic tests and also real-world usage.
The first thing I want to touch on is how the system arrived. I was surprised when it came only in the case box, I usually find prebuilt systems arrive within the case box and then placed inside another larger shipping box with plenty of padding… but that wasn't the case here. The other thing to note was finding the power cable wrapped inside a plastic bag placed inside the system. Yes, this cable was placed inside the system above the graphics card before the support foam is inserted.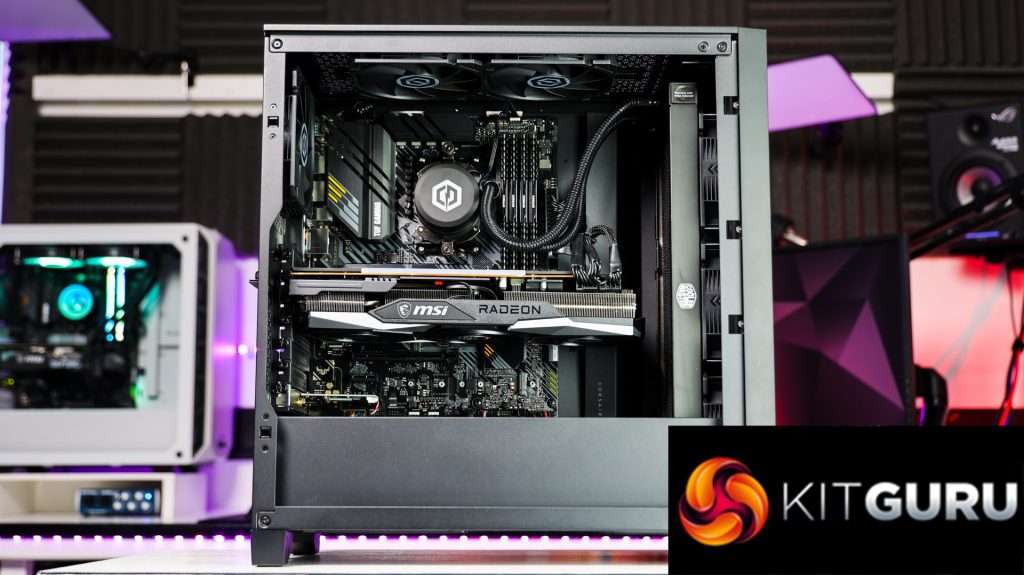 Personally, I'd be worried about receiving the system like this in fear of any damages via transit. I aired my concerns but Cyberpower assured me they're confident enough that nothing will go wrong and as such they do offer 5 years limited warranty. Would you be happy to receive a £2795 system like this?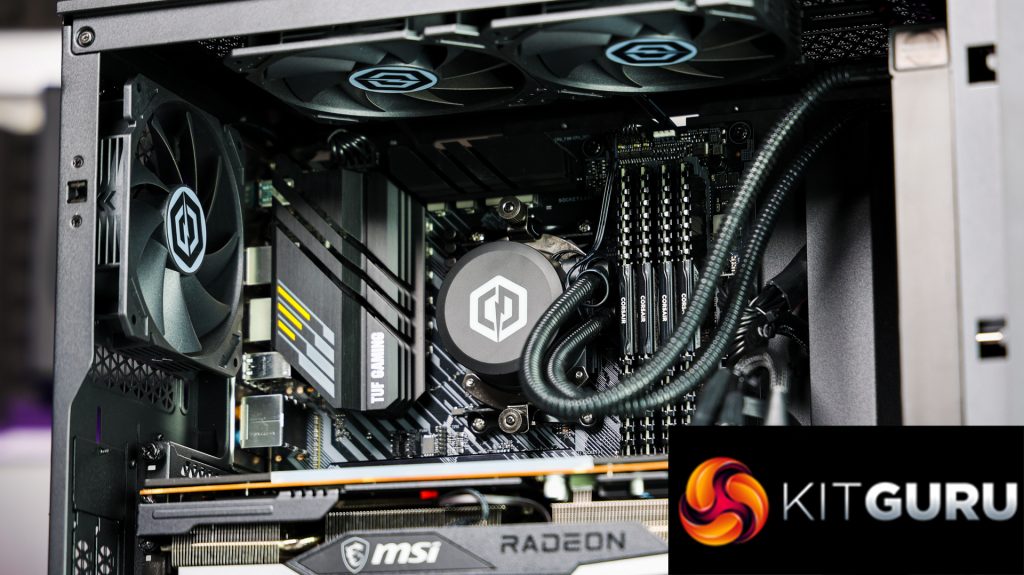 Despite the huge tinted glass panel on the Corsair 4000D case we actually have a pretty stealthy system here thanks to the 6 black fans, with the only RGB being on the side of the MSI 6800 XT graphics card and on the Cooler Master Lite cooler. As the glass panel is tinted you can't really see inside, Leo reviewed the Corsair 4000D last year and this was one of his cons but I'd say for a stealthy system like this it's actually a positive.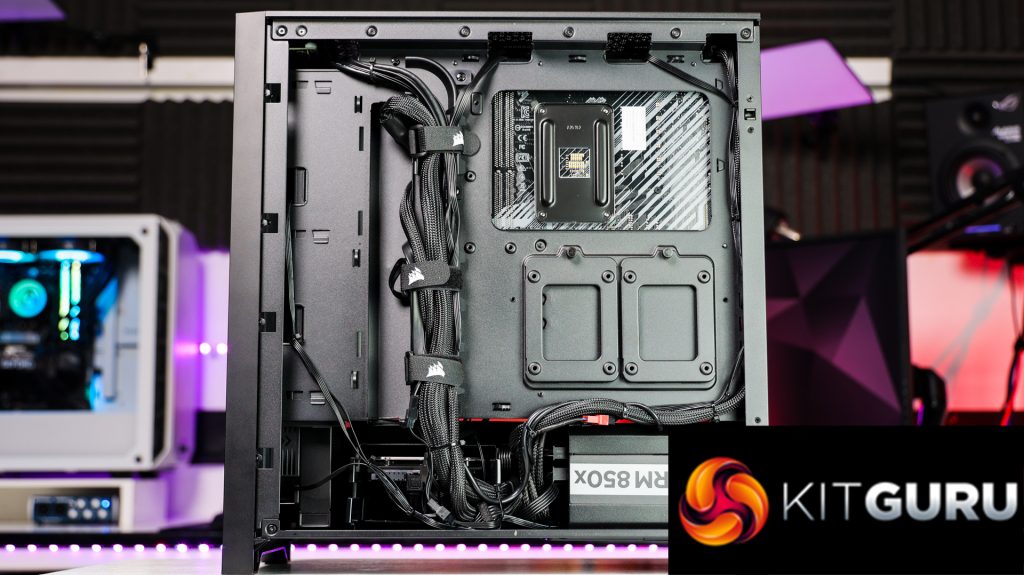 Cable management throughout is superb and behind the back panel everything is routed meticulously. I'm impressed with the attention to detail and cable routing here and if I was a paying customer, I'd be filled with confidence at the care taken when building this system.
Be sure to check out our sponsors store EKWB here