As if using anthropomorphic raptors and triceratops for their promotional material wasn't enough, Dino PC is now looking to coax you into buying a system through it by offering up free games and almost £100 of in-game currency with some popular titles.
If you buy any new system from Dino PC and include at least a GTX 660 (and let's face it, you guys are going to go more impressive than that) you'll get a free copy of the upcoming Daylight horror game from Zombie Studios. No shakey hand smartphone included.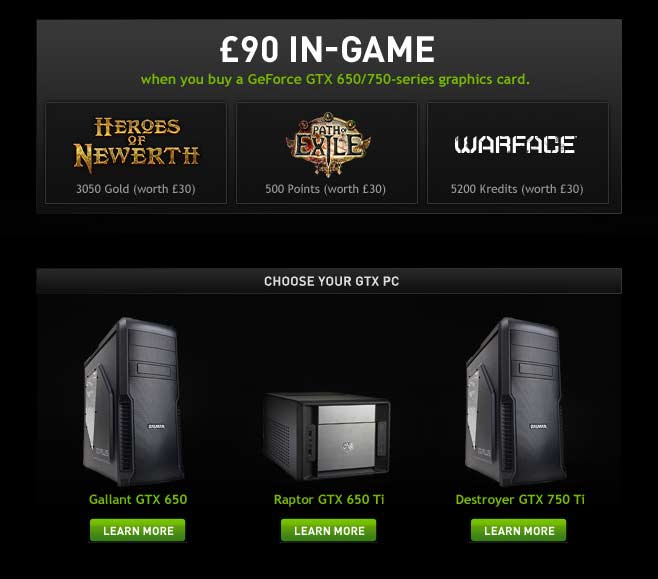 However, if you can't quite afford a rig of that graphical magnitude but still want a PC built by a company that clearly holds communal, trouser-less viewings of Jurassic Park, then don't fret. Buying a Dino PC rig with a GTX 650, 650 Ti, 750 or 750 Ti, will get you a £90 (£30 x 3) vouchers to spend in Heroes of Newerth, Path of Exile and Warface. The same goes for anyone wanting to buy a new laptop through the same company, make sure it has a 765M, 770M or 780M and you'll get the same voucher.
KitGuru Says: While I'm sure a lot of our readers would rather build their PC themselves, if you do fancy getting a prebuilt one, a free game isn't too bad a welcome gift.