Gaming for long periods of time without ending up with posture and back problems gets harder and harder as you get older, which is why Overclockers is giving away a Nitro Series C80 gaming chair with every purchase of the new Nitro Force Sapphire gaming PC.
Although it might sound like a spin-off from the main Power Rangers team, the Nitro Force range does have some strong bang for buck under the hood. Priced to specifically stay South of that £1,000 barrier, the Nitro Force PCs come packing Core i7 6600K CPUs, 16GB of DDR4, a Nitro RX 480 graphics card from Sapphire and a 240GB SSD paired up with 2TB of HDD space.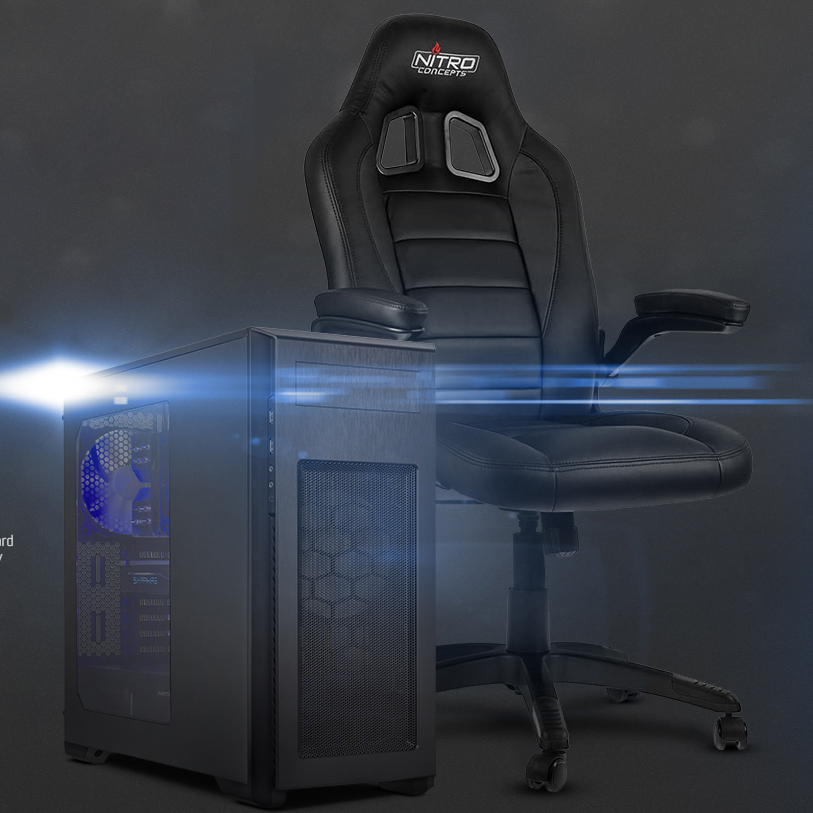 All of this is mounted to the Asus Z170-E ATX motherboard and fitted inside a Phanteks Enthoo Pro-M case. It's a compact, but powerful system that should be able to play most contemporary games at high settings.
Sure it's not going to be a world beater and there are certainly a few KitGuru readers which would make your 3Dmark score look like child's play, but most people aren't fitting their rigs with multiple Titan Xs. For those that are looking for a new gaming system with decent power and could do with a new chair as part of the bargain, this one might be worth considering.
KitGuru Says: I get a lot of back problems from sitting typing all day and then gaming in the evening. I currently have a Better Back strap system that works well though. How do you guys keep your posture game on point?