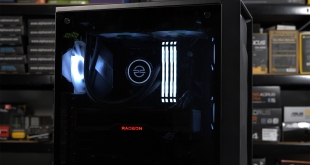 PC Specialist has such a deep love for Assassin's Creed Valhalla that they named this PC Vidar after the Norse God of Vengeance who features in the game. That sounds like a questionable move as Valhalla has suffered from poor reviews… however the PC itself is a fine piece of work that can play the latest AAA games with little effort.
Watch the video via our VIMEO Channel (Below) or over on YouTube at 2160p HERE
Specification
CPU AMD Ryzen 9 5900X 12 Cores (3.7GHz-4.8GHz/70MB CACHE/AM4)
Motherboard Asus Crosshair VIII Hero
Memory 32GB Corsair Vengeance RGB Pro DDR4-3200MHz C16 (4x 8GB)
Graphics Card AMD Radeon RX 6800 XT 16GB
Case Fractal Meshify C Black Gaming Case (Window)
Extra Case Fans 3x PCS ARGB LED Fan + Controller Kit
Processor Cooling PCS FrostFlow 240 Series RGB High Performance Liquid Cooler
SSD Drive 500GB Samsung 980 Pro M.2, PCIe NVMe (up to 6900MB Read, 5000MB Write)
Storage Drive 2TB Seagate Ironwolf Pro 3.5-inch, 7200rpm 128MB cache
Power Supply Corsair 750W RMx 80 Plus Gold
Audio On-board 6-Channel HD Audio
Networking Gigabit LAN Port
Wireless Network Card Intel Wi-Fi 6 AX200 2,400Mbps/5GHz, 300Mbps/2.4GHz PCI-E Card + BT 5.0
As you will have seen in our video, the Fractal Design Meshify C is a compact chassis with very little room to spare around the motherboard, however PC Specialist has found space for a 240mm AIO cooler, five 120mm fans and four modules of full height Corsair Vengeance RGB memory. There is a fair amount of cabling tucked around the back of the PC however the end result is neat and tidy, despite being so densely packed.
Configuring the RGB took a small amount of thought as it is partly controlled by Corsair iCUE and partly by Asus Armoury Crate. That would have been a nightmare to explain and demonstrate in words and photos so thank goodness for the power of video.
Testing and Performance
Blender and 3D Mark Time Spy each stress the CPU and GPU to the max and demonstrate the Ryzen 9 5900X and Radeon RX 6800 XT are top notch pieces of hardware that operate at the upper end of the PC performance spectrum.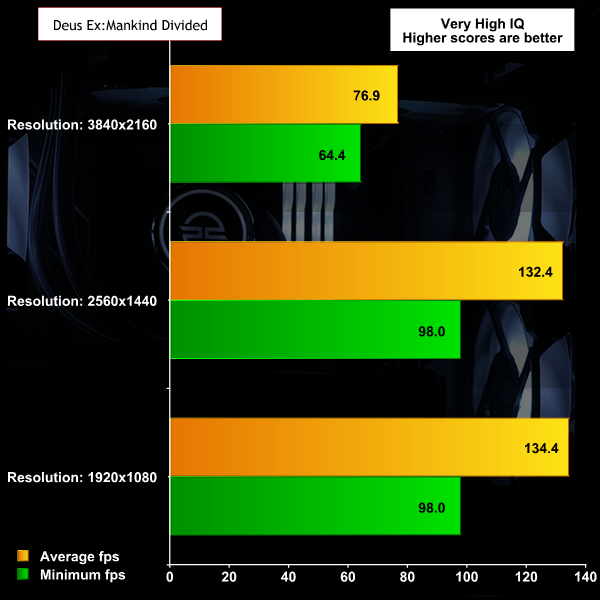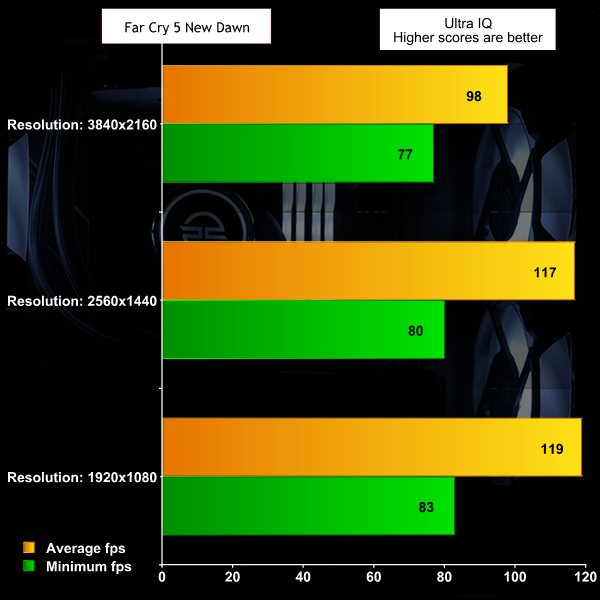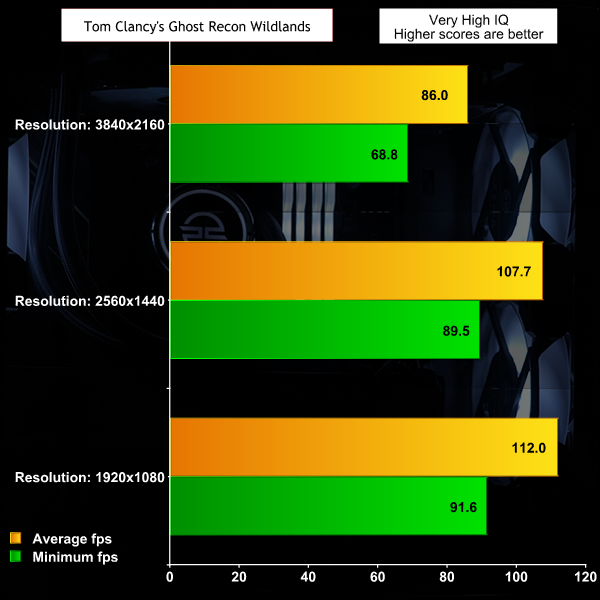 Our gaming benchmarks prove the point that the PC Specialist Vidar can play games at 4K without difficulty and absolutely flies along at 1440p. There is no point in using this system for 1080p gaming as it is constrained by the CPU clock speed at frame rates that are far faster than we need.
Performance Overview
Before we even turned the PC Specialist Vidar on we knew it was going to perform well and goodness me it did exactly that. The CPU runs at 4.4GHz on all cores and boosts to 4.8GHz while the GPU hits 2.3GHz in 3DMark. Add in fast storage and 32GB of DDR4-3200MHz memory and you have a superb platform for gaming and work.
Closing Thoughts
PC Specialist has chosen the components in the Vidar with care and has priced the system at a level that makes it a very compelling buy. Our biggest issue is the minor point that the Fractal Design Meshify C does not have a USB Type-C port on the front I/O panel. We like the Meshify C however it is clear this is case is now getting old and it may be worth your time enquiring of PC Specialist whether there is an update coming soon.
Beyond that we question whether the 500GB capacity of the Samsung 980 Pro will be sufficient, although we like the PCIe Gen 4 performance very much indeed. The snag is that you will pay the best part of £100 to upgrade to a more capacious 1TB 980 Pro SSD.
The build quality is absolutely fine and we are impressed that PC Specialist has fitted so much hardware and cabling in a restricted space. The main compartment looks clean and open around the graphics card while the cables around the back fit neatly into place and give access to both 3.5-inch drive caddies.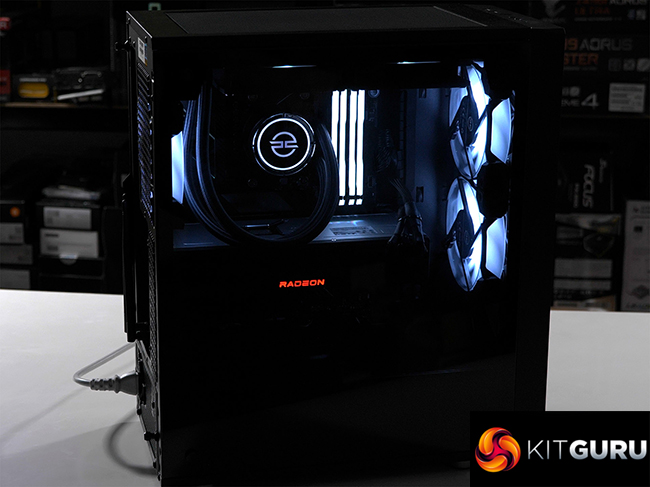 The performance of the Vidar system is excellent, but that was never likely to be an issue. The impressive thing is that both the CPU and GPU operated in the 70-75 degrees C range under sustained load while the VRMs barely rose above 30 degrees. We expect these low temperatures will guarantee high performance in even the hottest months of the year and should also deliver the longest possible lifespan for your expensive PC hardware.
You can buy the PC Specialist Vidar for £2,200 HERE.
Discuss on our Facebook page HERE.
Pros:
Stellar performance for all workloads and especially in gaming.
Impressively low component temperatures.
Excellent PCIe Gen 4 performance from the Samsung 980 Pro SSD.
Very tidy build with sensible levels of RGB.
Cons:
Samsung 980 Pro is only 500GB capacity.
DDR4-3600MHz would be better than 3200MHz.
Case fans can get raucous.
No USB Type-C on front I/O.
KitGuru says: In these troubled times when you struggle to find stocks of PC hardware, a pre-built such as PC Specialist Vidar makes a ton of good sense.
Be sure to check out our sponsors store EKWB here