Idle temperature, power consumption and acoustic recordings are taken while the system sits at the desktop under minimum load. Then we run 3DMark's FireStrike Extreme and take the measurements again once the temperature, power or noise has settled to its maximum during the final Combined test. All fans were left to the default settings. We recorded noise levels from a 1m distance from the base unit at approximately the same level as the PC's chassis.
Power Consumption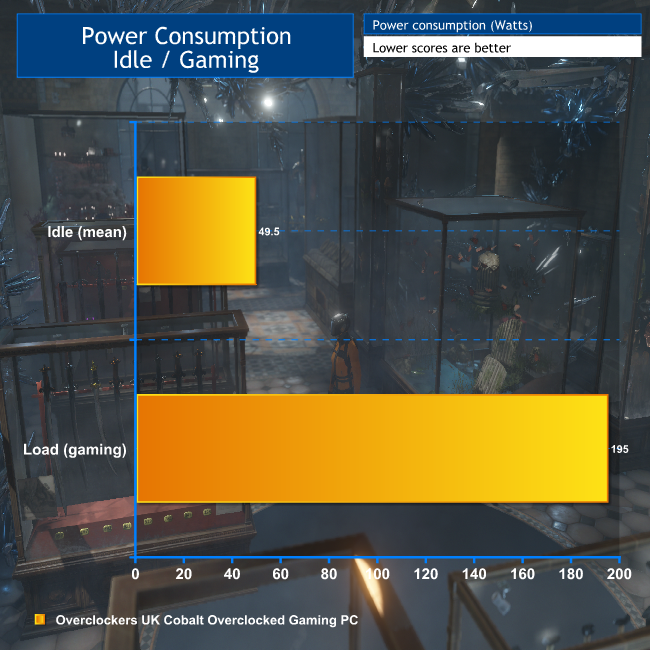 The Overclockers UK system draws hardly any power for a gaming PC, not even broaching 200W under full load and consuming less than 50W when idle. This puts total power consumption at less than 40% of the power supply's rated output.

Thermal Performance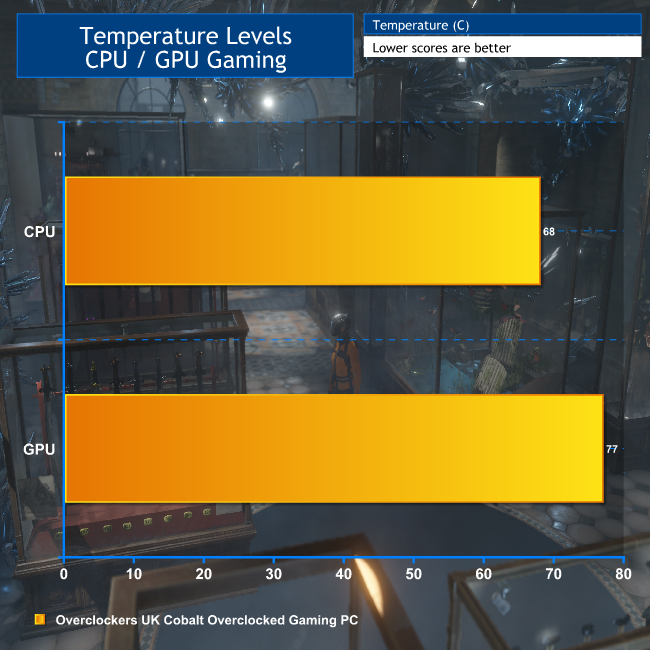 Nothing to worry about where temperatures are concerned, particularly for the CPU, which was hitting 68C under full load but mostly hovered around 60C. The sizeable air cooler is doing its job just fine. The GPU never went beyond 77C under maximum load, which is a perfectly fine temperature and won't cause any thermal throttling.
Acoustic Performance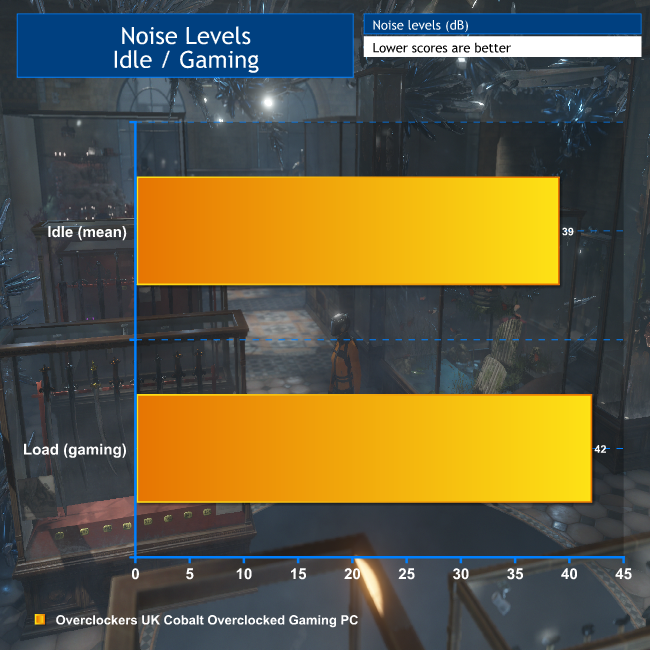 This is a pretty quiet system too, only hitting an average of 42dB even under heavy load. The 120mm fans on the chassis and CPU cooler keep things pretty silent – impressive stuff.