Idle temperature and acoustic recordings are taken while the system sits at the desktop under minimum load. Then we run 3DMark's FireStrike 1.1 and take the measurements again once the temperature or sound has settled to its maximum.
All fans were left to the Mesh-supplied defaults. We recorded audio from a 1m distance from the base unit at approximately the same level.
Thermal Performance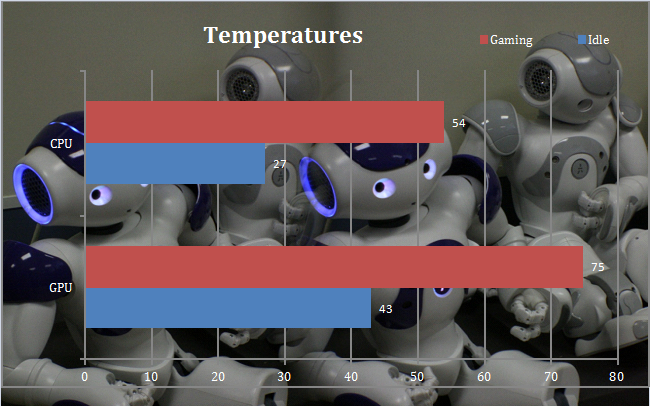 It was a very warm summer's day during testing, but even idle temperatures were still very reasonable. These did ramp up a lot under load, particularly the graphics, but GPUs can handle peaks of this level, so nothing to worry about here.
Acoustic Performance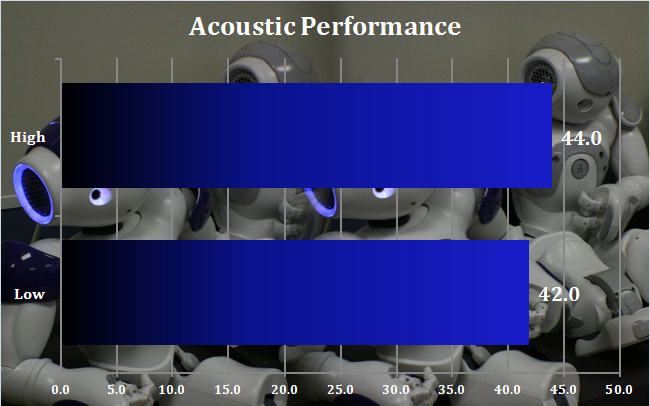 The great revelation is how quiet this system is. With just a 2dB increase under load, the large fans on the CPU cooler and Gainward graphics card are doing their jobs admirably without having to spin frantically.
You have to listen quite hard to hear the slight increase in rotation under load. This is an impressively silent PC.