Before I and I'm sure many of you, were tapping away at keyboards and gaming away on CRT screens with roller ball mice, people like our fearless leader Zardon had a different take on computing altogether. Yes way back in the 80s, while the Commodore 64 was tearing it up in the US, ZX Sinclair launched the Spectrum in the UK and was so successful, it's often credited with kickstarting the British IT industry. Although you can pick up an original on Ebay for not too much these days, if you want the authentic experience but in a medium that you can actually use day to day, there's a replica Spectrum bluetooth keyboard coming soon.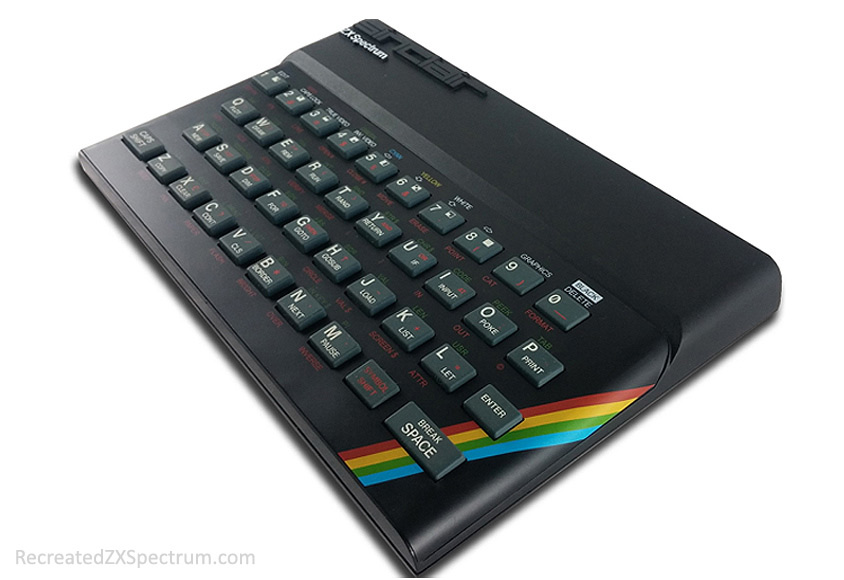 Called the Recreated Sinclair ZX Spectrum, the little bluetooth device looks like the real deal. It has the same rubberised keys and rainbow stripe and comes with a bunch of original ZX Spectrum games that can be played on Android or iOS platforms using the device. There's also a free web portal with access to even more titles if you want to get really nostalgic.
It even received an endorsement from  Rick Dickinson, industrial designer of the original Sinclair ZX Spectrum.
[yframe url='http://www.youtube.com/watch?v=fLFxnG91vZE']
Of course being a bluetooth keyboard, it can also be used for any number of modern tasks too, so don't feel you need to limit yourself to '80s nostalgia. Other supported features include Apple AirPlay and Google Chromecast, making it easier to control content that's streamed from your phone or tablet to your TV.
Unfortunately there's not even an option to pre-order this yet so it's not clear when it will be made available. Presumably though, since Mr Dickinson got to have a play with a finished one, it won't be long. For those wanting an update of when they are available, you can register your interest here.
Discuss on our Facebook page, HERE.
KitGuru Says: While I never tried out one of these, I did rock a BBC Micro back in the day.