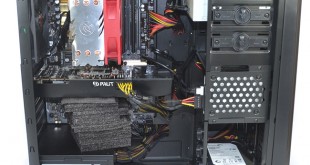 Targeting gamers with a keen eye for a deal, Wired2Fire has combined a concoction of the best bang-for-buck components to form an attractively-priced, and aptly powered, gaming system. Leveraging the power of a 4.4GHz overclocked Devil's Canyon i5 and the well-balanced GTX 970, can the Wired2Fire Diablo Reactor show off its performance potential in a variety of scenarios?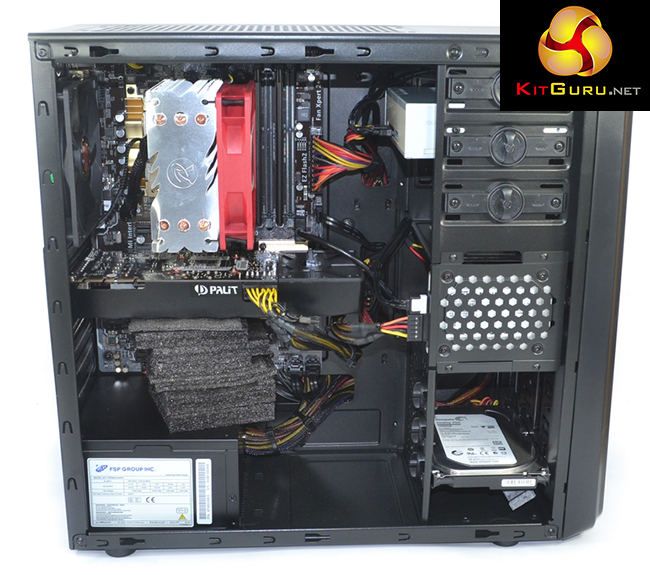 The i5 4690K CPU and GTX 970 graphics card components that form the system's beating heart are strong favourites amongst gamers. But that's not to say they're the only jewels in Wired2Fire's set. A 250GB Crucial BX100 SSD is used for the Windows 8.1 OS and its capacity leaves enough storage space for a couple of large games. For data-retention duties, a tried-and-tested 1TB Seagate Barracuda 7200.14 HDD is called up.
Adding 16GB of Corsair DDR3 memory installed on an Asus Z97-P motherboard into the mix, it is easy to see the Wired2Fire's bang-for-buck trend extends past simply the CPU and GPU alone. Rounding off the components are a mid-range Raijintek CPU cooler to tame the overclocked Core i5, as well as a mid-tower chassis from the same company, and a 600W FSP PSU.
The balance of competitively-priced components stems throughout, but it is clear that Wired2Fire understands where extra spend is deemed worthy. How will the Diablo Reactor fair in our tests?
System Configuration:
Intel Core i5 4690K overclocked to 4.4GHz.
Asus Z97-P motherboard.
16GB (2x8GB) Corsair XMS3 1600MHz CL11 DDR3.
Palit Nvidia GeForce GTX 970 4GB (reference model).
Crucial BX100 250GB SSD.
Seagate Barracuda 1TB 7200.14 SATA 6Gbps HDD.
Raijintek Arcadia Case.
Raijintek Themis CPU cooler.
FSP 600W PSU.
DVD-RW.
Windows 8.1.
Price of reviewed system: £859.97.