Hot on the heels of the Raspberry Pi Foundation's new Compute Module, Asus has decided to bring some competition with its new Tinker Board. This tiny board is positioned to take on the Raspberry Pi 3 though it claims to be around twice as powerful.
The Tinker Board from Asus features a Rockchip RK3288 SoC clocked at 1.2GHz, which according to the company's own GeekBench run, is around twice as fast as the BCM2837 chip found on the Raspberry Pi 3 running at the same clock speed with all four cores running. Aside from the stronger processing power, the Asus Tinker Board also features a 1Gbps Ethernet port and the ability to decode 4K H.264 video content.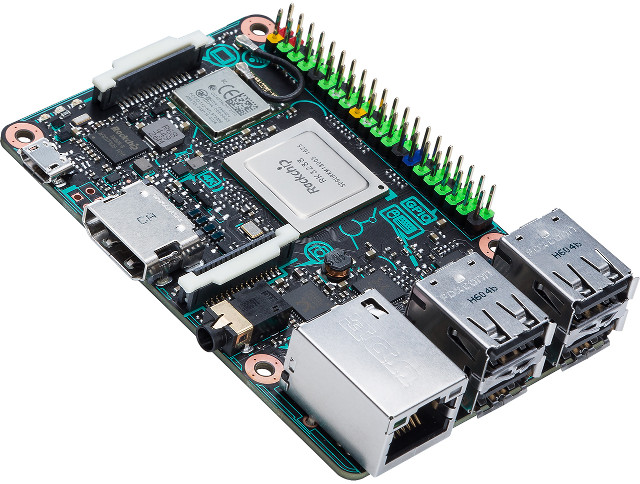 The Tinker Board also features 2GB of RAM and higher audio capabilities, allowing for 24-bit/192K playback, giving it an edge over the Pi, which requires an additional add-on for HD audio. Much like the Raspberry Pi, Asus's offering doesn't come with any on-board storage. However, there is a microSD card, so you should be able to pick up a decent amount of storage fairly cheap.
The Asus Tinker Board is also a bit more expensive than the Raspberry Pi 3. The compute board is available now but it will cost you £55 to pick one up.
KitGuru Says: The Raspberry Pi is very popular  and a lot of its success is down to its low £30-ish price tag. The Tinker Board is over £50 but it comes with quite a few enhancements, so it will be interesting to see how much traction it gets.