Samsung is set to hold a press conference in just a few days time, at which the company will finally address exactly what went wrong with the Galaxy Note 7. We have already heard from third-party researchers that the phone's design was simply too compact for the battery but we had yet to formally hear any explanation from Samsung itself. Now, in a conclusion that won't surprise anyone, it looks like Samsung's investigation has also determined that the company simply made its batteries too big for the Note 7's slim design.
People familiar with the matter have been giving out the details to the Wall Street Journal this week, whose report claims that 'irregularly sized' batteries are to blame for Note 7 units overheating and eventually combusting. Aside from that, further manufacturing defects made things worse, which led to the full recall of the Note 7.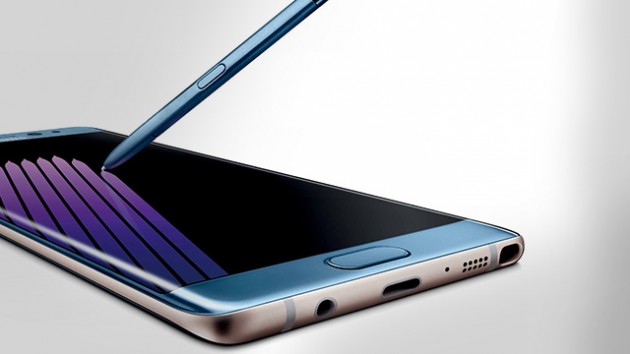 Initially, Samsung only recalled a limited number of Galaxy Note 7 handsets, claiming that these new units would be safe. Unfortunately, that didn't turn out to be true as these 'safe' units also began exploding, which led to Samsung's full global recall.
Since the incident in late 2016, Samsung has been able to recover just over 96 percent of all Galaxy Note 7 units in the US. Now in a post Note 7 world, Samsung will begin increasing the amount of testing it puts its new devices through, which is why we may not see the Galaxy S8 hit store shelves until April.
KitGuru Says: The batteries being the core of the problem here isn't really new information, nor is it surprising information. Numerous experts have already put blame for the Note 7 directly on the size of the battery being crammed into such a small space. However, this will be the first time that Samsung has pinned blame publicly itself.